Is Magento Right For Me?

Magento is a very powerful and intuitive ecommerce platform built with a modular architecture that allows an online merchant to have more control over business workflow as well as better insight into online sales activities. All the core elements to any top performing ecommerce store come as standard features along with many advanced features where most other ecommerce platforms would require additional components to be installed or custom development work in order to achieve…all leading to unwanted and unecessary costs.
Here are just a few of the advanced features that Magento provides:
- Enhanced Content Mangement System
- Flexible coupons and pricing rules
- Quick, one-page checkout
- Completely customizable
- Manage multiple store fronts from once instance of Magento
- Real-time shipping and tax calculations
- Mobile commerce capabilities
- Easily sell and track downloadable products
- Support for multiple languages and currencies
- Full suite of analytics and reporting options
- Wish List
- Social Media Integration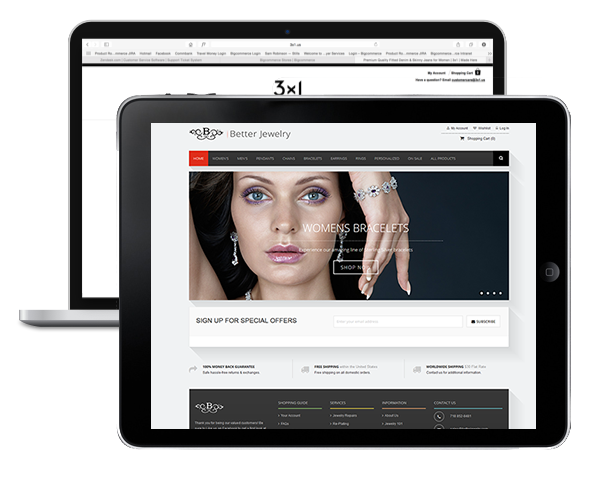 OPEN SOURCE PLATFORM

And the best part is that the Magento platform is open-source which means there are no subscription fees or licensing costs. Additionally, you are not locked in with a company's proprietary ecommerce platform. Magento is supported by hundreds, if not thousands, of development resources so committing to use Magento ensures that you'll be able to support, enhance or move your ecommerce store as defined by you. Each Magento Web developer at MakDigitalDesign is experienced in creating brand new Magento sites as well as handling existing Magento store fronts.

Some of our Magento Web development services include
- Magento store setup and configuration
- Magento custom development and integration
- Integration of various other third-party business services
- Magento theme design
- Manage multiple store fronts from once instance of Magento
- Magento landing page design and development
- Seamless integration with SEO and other online marketing initiatives
- Magento shopping cart development
- Payment gateway integration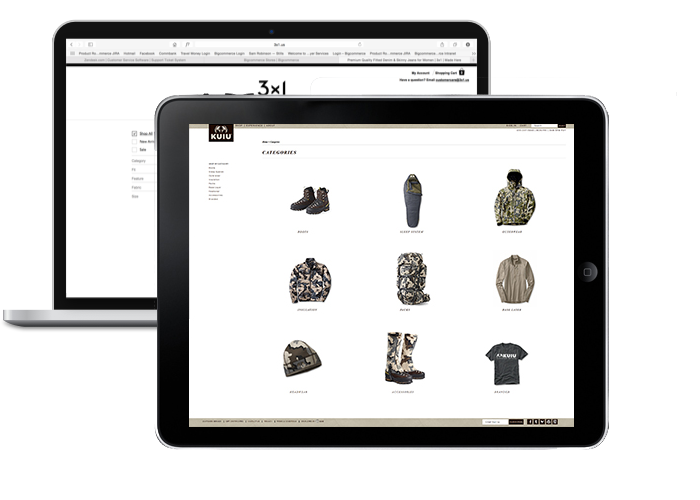 If you're looking for a professional Magento Web development company, then look no further!

Our team of ecommerce and expert Magento Web developers will sit down with you to learn about your unique business goals and what you want to achieve with your ecommerce store. From there, we can create a practical solution to get you online and selling quickly. Once the plan is in place, our Magento designers begin creating an engaging Magento theme which will serve to invite users to stay and shop and thereby drive conversions. Once the theme is approved, our Magento Web developers setup and configure the Magento store front and CMS, and integrate the theme throughout the Magento platform.

Various development checkpoints occur internally to ensure your ecommerce website is functioning as expected. If any custom Magento Web development is required for your project, those tasks are performed during this stage as well. Toward the end of the development phase, any third party services (e.g., payment gateways, shipping APIs, etc.) will be integrated by our Magento Web developers and then your Magento store is ready for beta testing.
Switch to Magento !

If you are currently utilizing a different technology for your eCommerce store and want to make the switch to Magento to take advantage of all the great features that aren't available in other systems, then please call us today to get a quote!

Complex Magento development is the core of our business. Choose a reliable development partner and get a bug-free, upgradable, bright future for your ecommerce projects. If you are looking for reliable, high-quality, cost-effective and certified Magento development service, you are in the right place.
Call us today to get a quote, and see what we can do!