GutsRacing
In 1985 Northern California's Hangtown gave birth to GUTS Racing. In a place regarded as the birthplace of motocross in Nor-Cal, GUTS Racing prides itself as one of the innovators in seat technology. Whatever improvements your custom seat might need, they are up to the task to provide their customers with the best product on the market.

Design: The site itself was designed with Responsive Design technology.
Custom Features: Year/Make/Model custom integration
Custom product configurator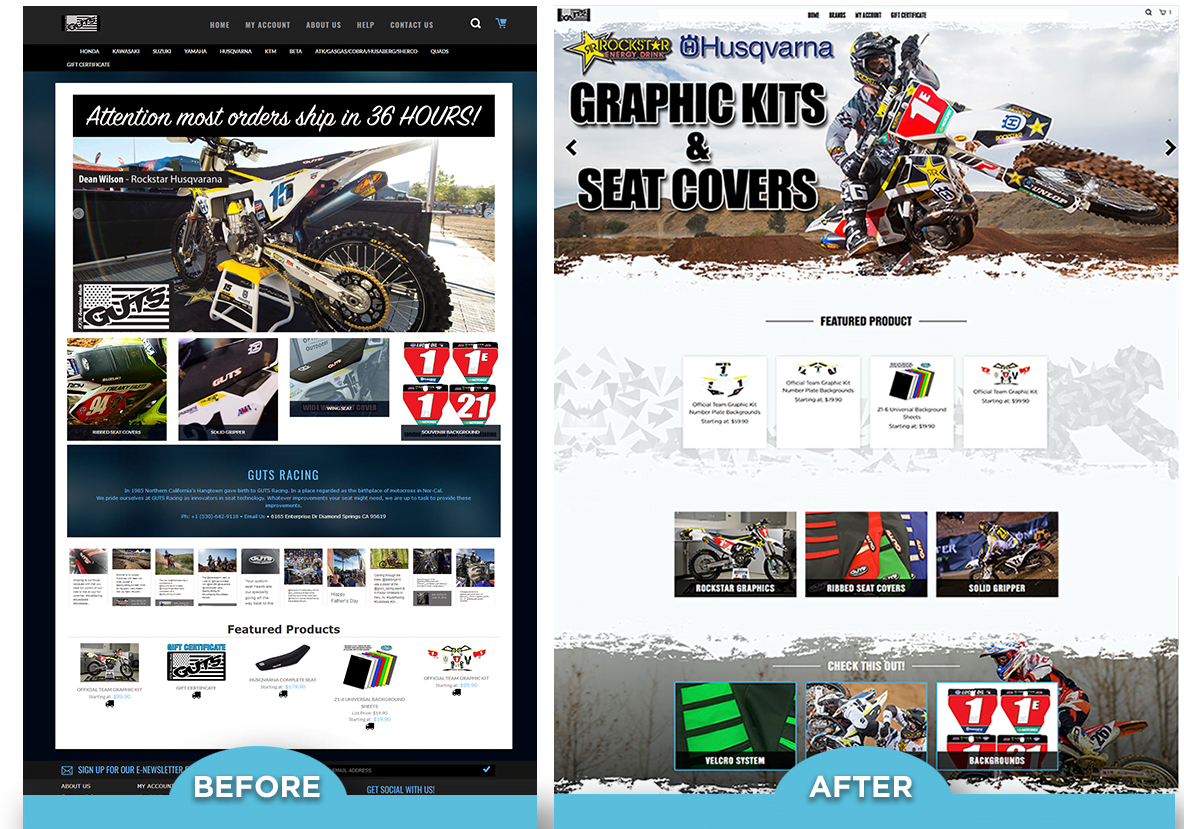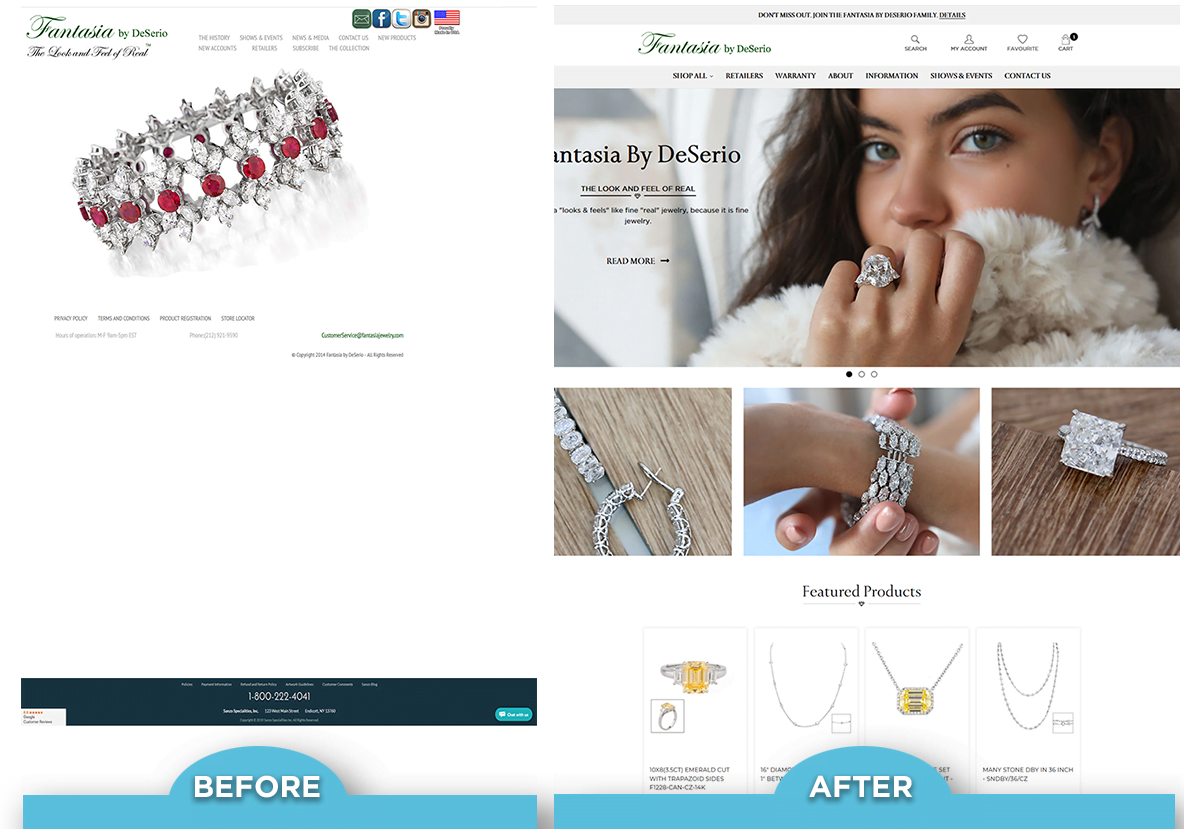 FantasiaByDeserio.com
or over 45 years, DeSerio have been a family-owned business, priding itself on all items being handmade in the US. They have impeccably mastered replicating the world's finest flawless color diamonds, Colombian Emeralds, Burmese Sapphires and Rubies, and South Sea pearls. Each piece viewed as a work of art, set by a master diamond setters.

Design: Designed and Developed on BigCommerce Platform using stencil BigCommerce language. Site was build using Responsive Design and all the latest UX best practices.
Data Migration: MAK migrated all the products, product options as well as images from the previous platform and set up all required 301 redirects.

SanzoSpecialties
Sanzo Specialties, Inc. is proud to offer professionally branded products to all types of industries throughout the country. Whether you're a brand-new company or have been a player in the industry for years, every business can benefit from using the proper marketing supplies.

Design: The site itself was designed, developed and made responsive within the Volusion Platform by MAKDigitalDesign. Custom Features: Optomized Shopping Cart and Checkout.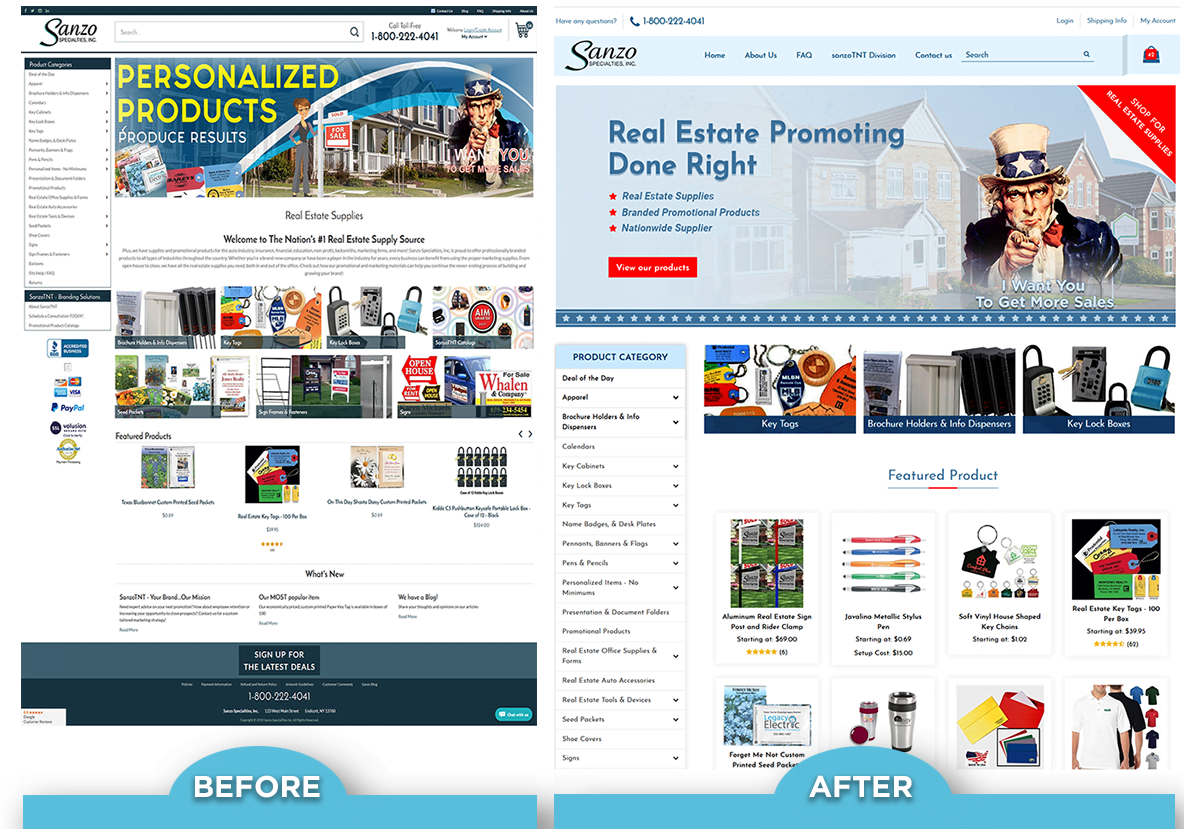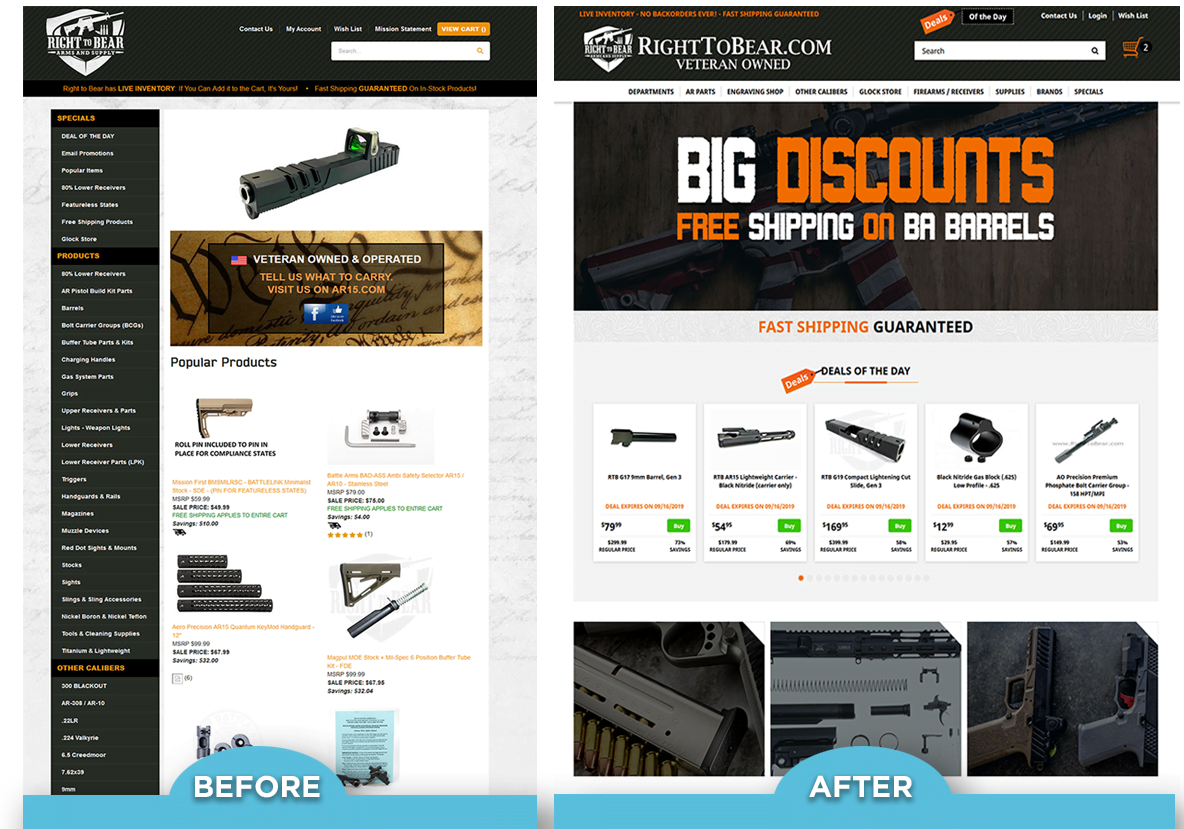 RightToBear.com
Right to Bear Arms and Supply has the best selection of AR-15 rifle build kits and gun parts for sale with the most competitive prices available anywhere online. We are a veteran-owned online gun parts dealer dedicated to providing the highest quality AR parts and accessories for those looking to build or upgrade their ARs with the most reliable, safest parts possible. We sell individual AR parts and accessories as well as full AR15 assembly kits from the highest quality brand names.

Design: The site itself was designed, developed and made responsive by MAK as well, and has received praise from competition and consumers alike.
Additional Features: Predictive Search, Custom Deal of the Day Feature, Integration with Constant Contact

RoyalEgyptianBedding
Rick and Andy, two geeky guys with a passion for making the best bed sheets in the world. They started selling bed sheets in the year 2000 in Falls Church, VA when the online bed sheet industry was still new. Royal Egyptian Bedding was launched in 2001 and there has been no looking back since then.

Design: The site itself was designed, developed and made responsive by MAK as well, and has received praise from competition and consumers alike.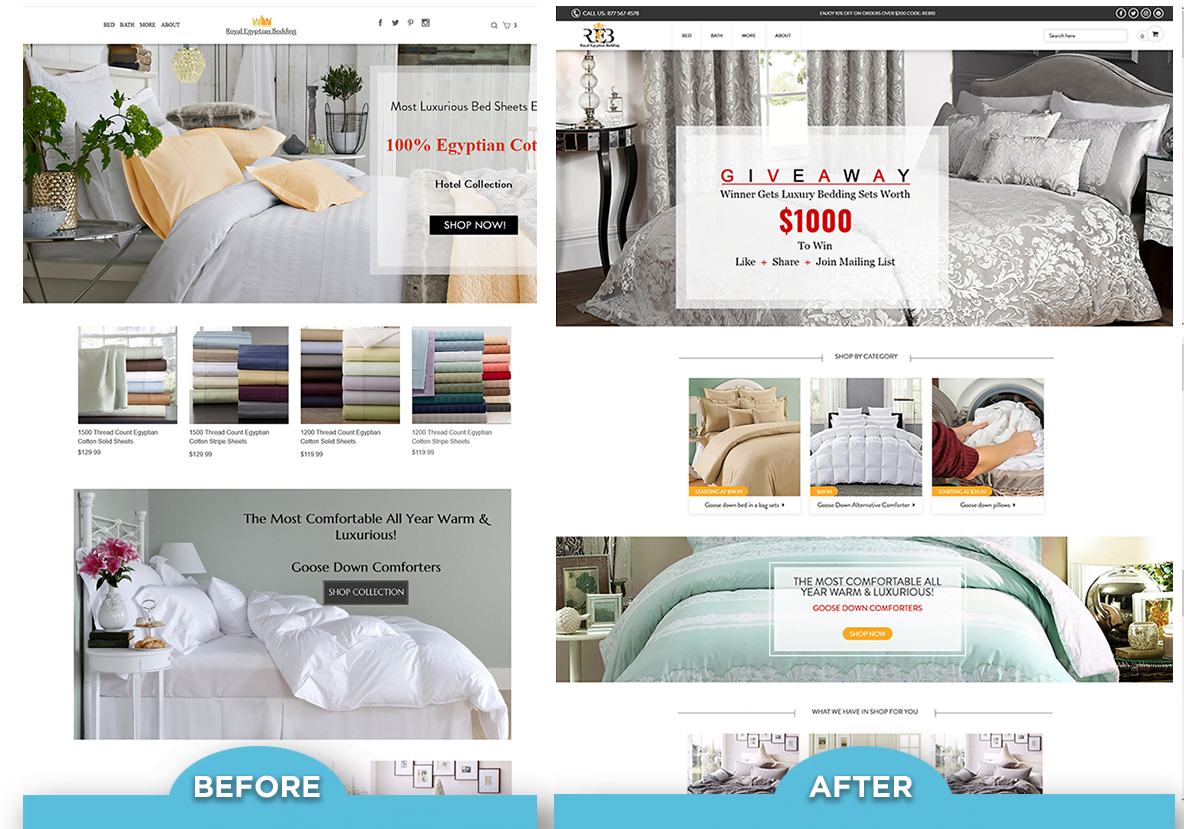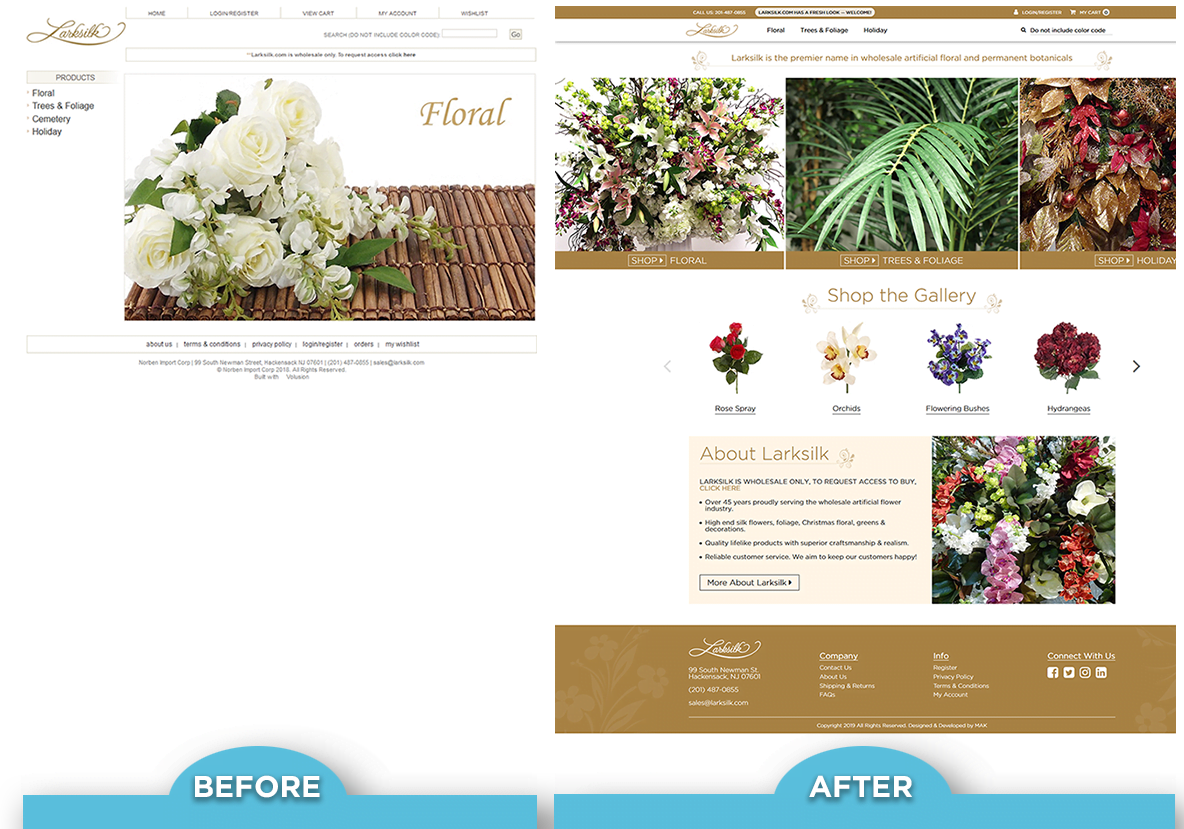 LarkSilk
For over 45 years, Larksilk has been the premier name in artificial floral and permanent botanicals. You'll find our products all around you: in leading restaurants and hotels, offices, living rooms, casinos and resorts. People choose Larksilk because our products are best-in-class, providing superior craftsmanship and realism at an affordable price.

Design: Larksilk came to MAK, their selection of niche products was in demand and growing, but delivering the great site brand experience customers expect from an true industry leader lagged far behind. To boost buyer confidence and bolster engagement, our design and strategy teams worked hand in hand to renovate their site design and provide a much more streamlined user experience, across the board.

BikeBling
Custom Search Filtering: When the guys from BikeBling contacted us they knew they wanted an update to their current site, but also were looking to get a custom search functionality that allowed user to filter products by color/size/brand. We created a beautiful design for their site and utilized Volusion API to retrieve data by color/size/brand attributes.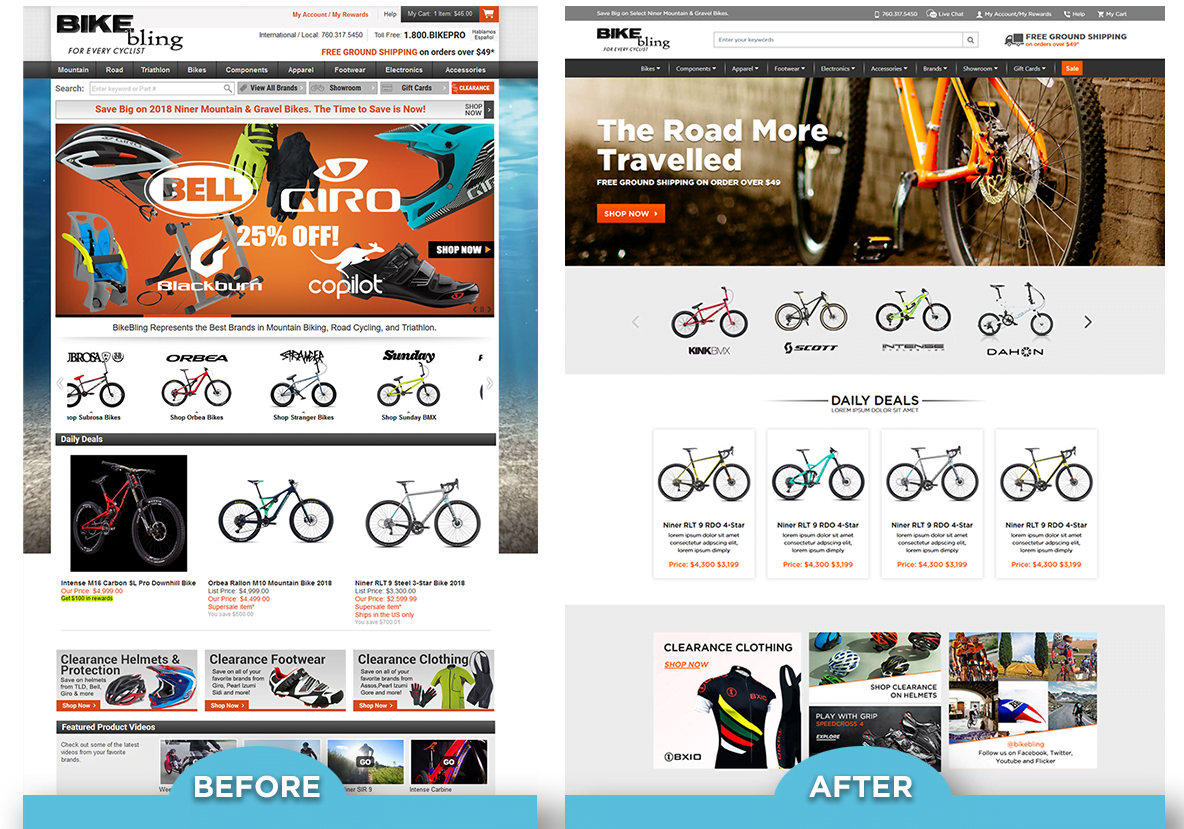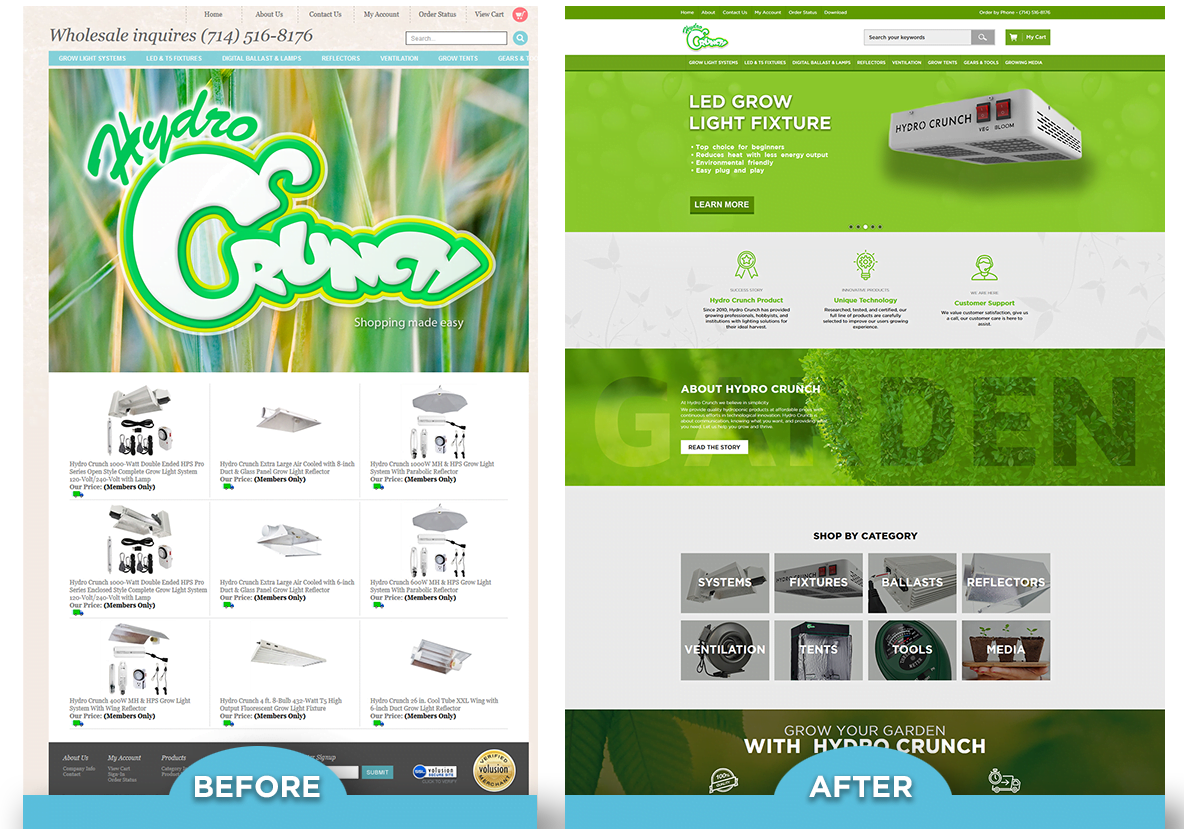 Hydrocrunch
Hydrocrunch.com develops products for both residential and small business use, and also supports projects in new markets such as academic research programs, large commercial projects, and community educational programs. Their department consist of more than 50 professional electrical engineers with years of experiences. Hydrocrunch guys are constantly innovating new products to improve and create custom solutions for their clients.

Design: The original Hydrocrunch website lacked the easy navigation necessary to escort shoppers to the items they sought after. With MAKDigital's help, the new design keeps eCommerce in mind and makes finding the desired item a breeze. The brand story remains center stage, and the site is now customer-oriented with the best user engagement strategies implemented.

Prodrinkingfountains
We created beautiful design for Prodrinkingfountains.com, but design is one thing: users also want an easy interface. Utilizing Volusion Enterprise framework, we created a fluid and enjoyable user experience that customers love. Now, with a fully mobile-responsive website, advanced features keep customers happy and engaged and lead to conversion. That's what we'd call a top-notch website!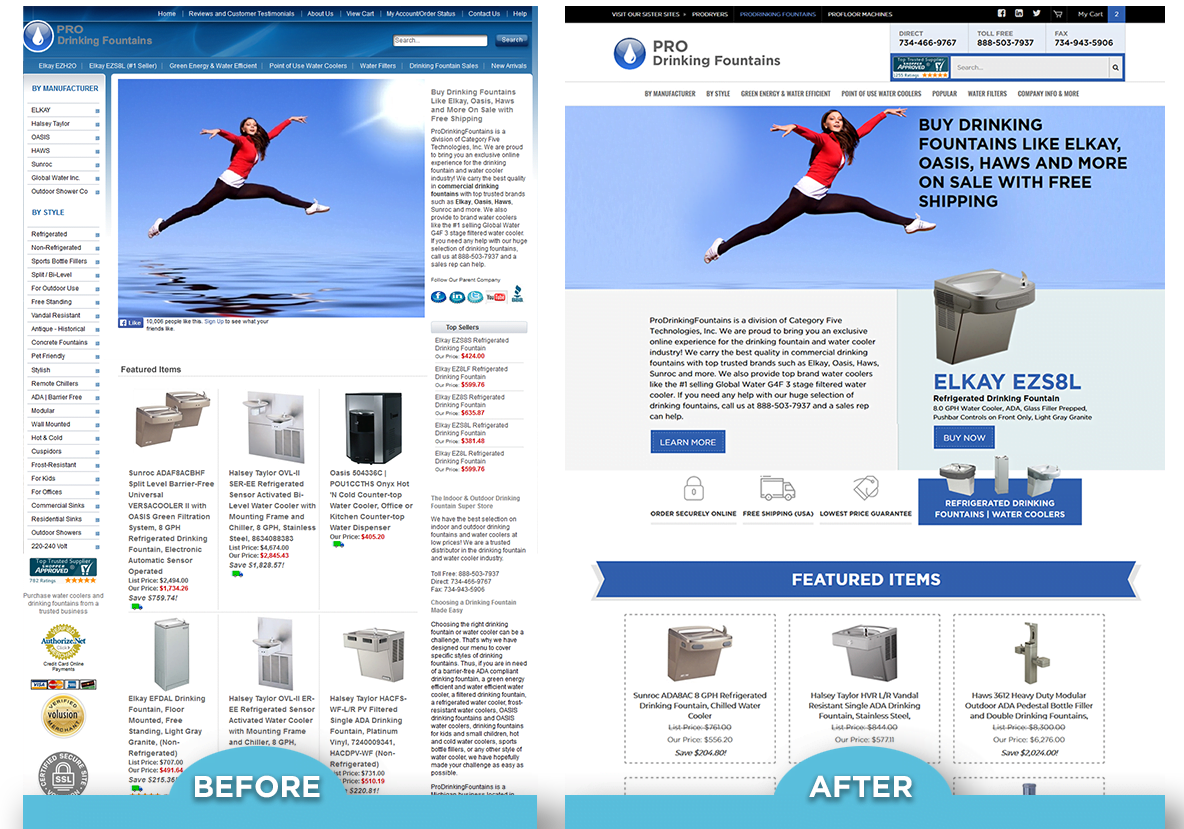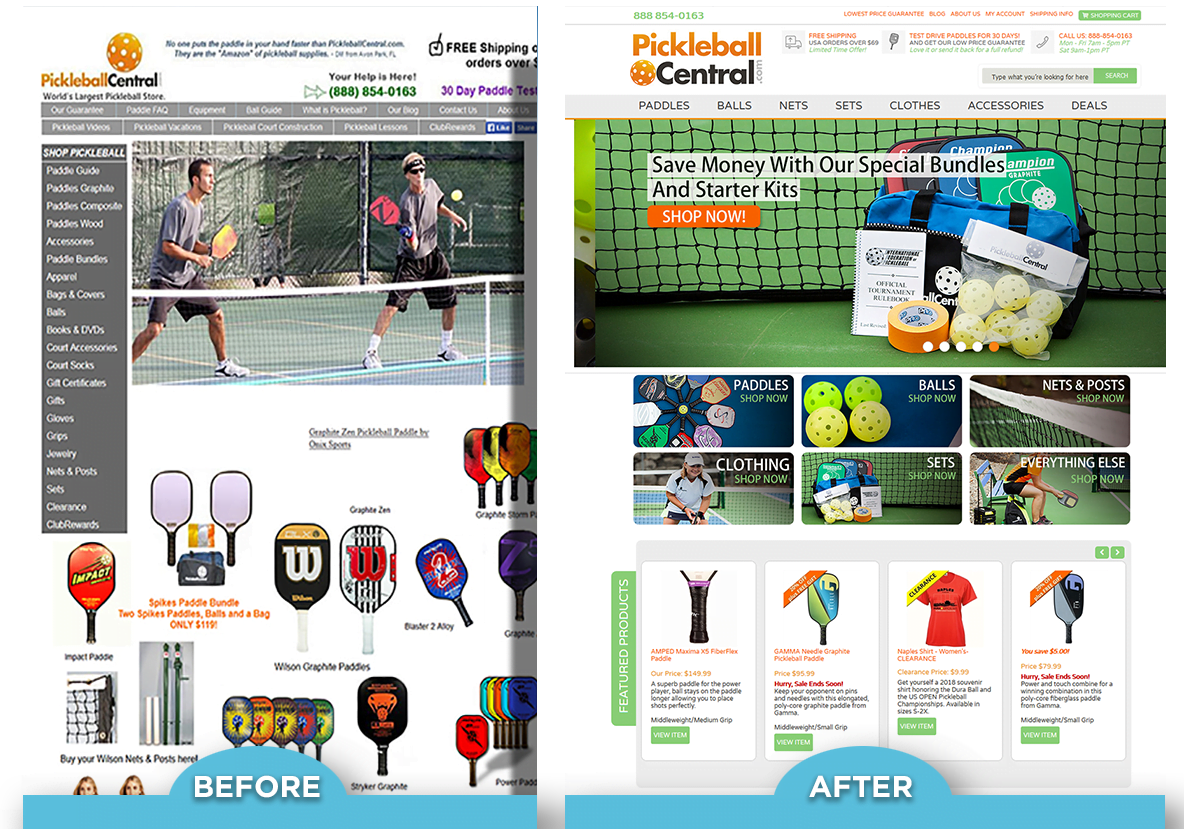 PickleBallCentral
Design: When Anna from Pickleballcentral.com reached out to us she had an outdated design on an outdated Volusion framework. She knew that site needed some TLC. Anna had plenty of ideas on how to best showcase her products and our designers and developers put it all to life.

GateHouseSupplies
We completely re-designer GateHouseSupplies.com giving it a more updated look and batter UI. We gave almost all of GateHouseSupplies.com design elements a full re-do rest, including mobile friendly responsive design.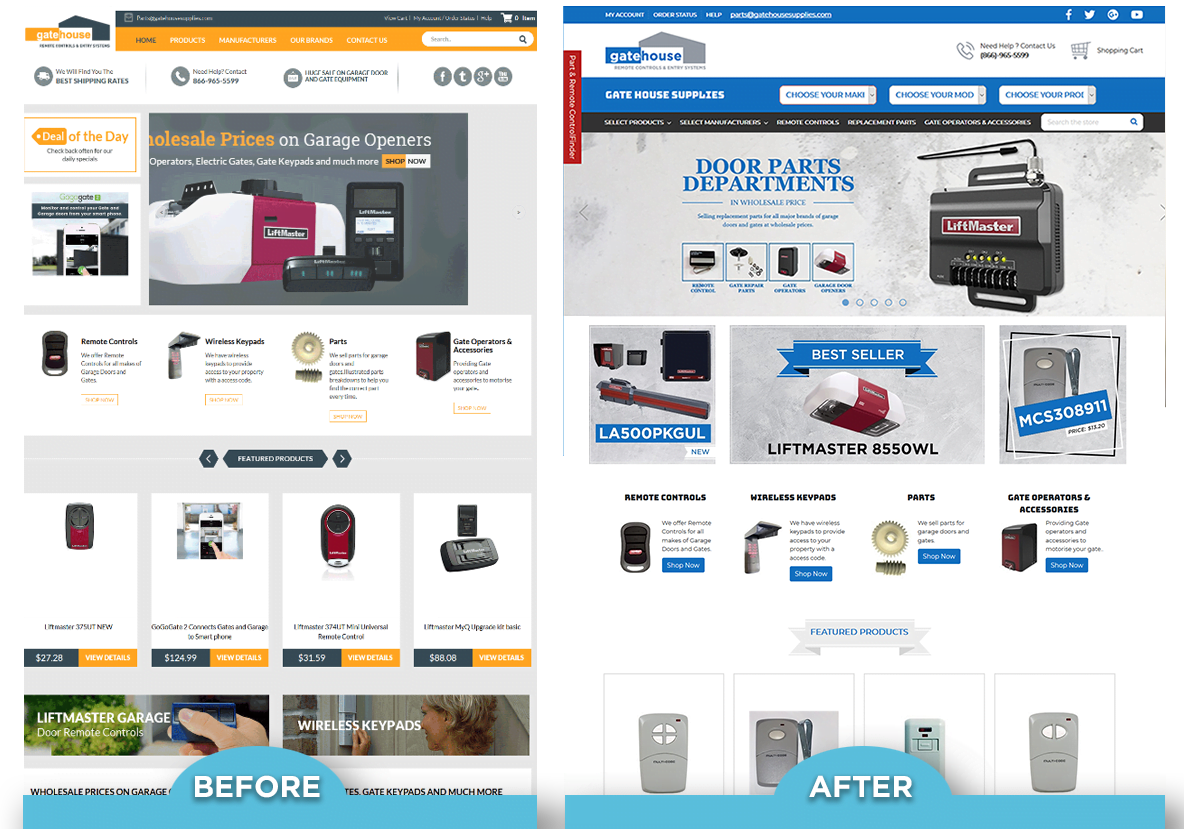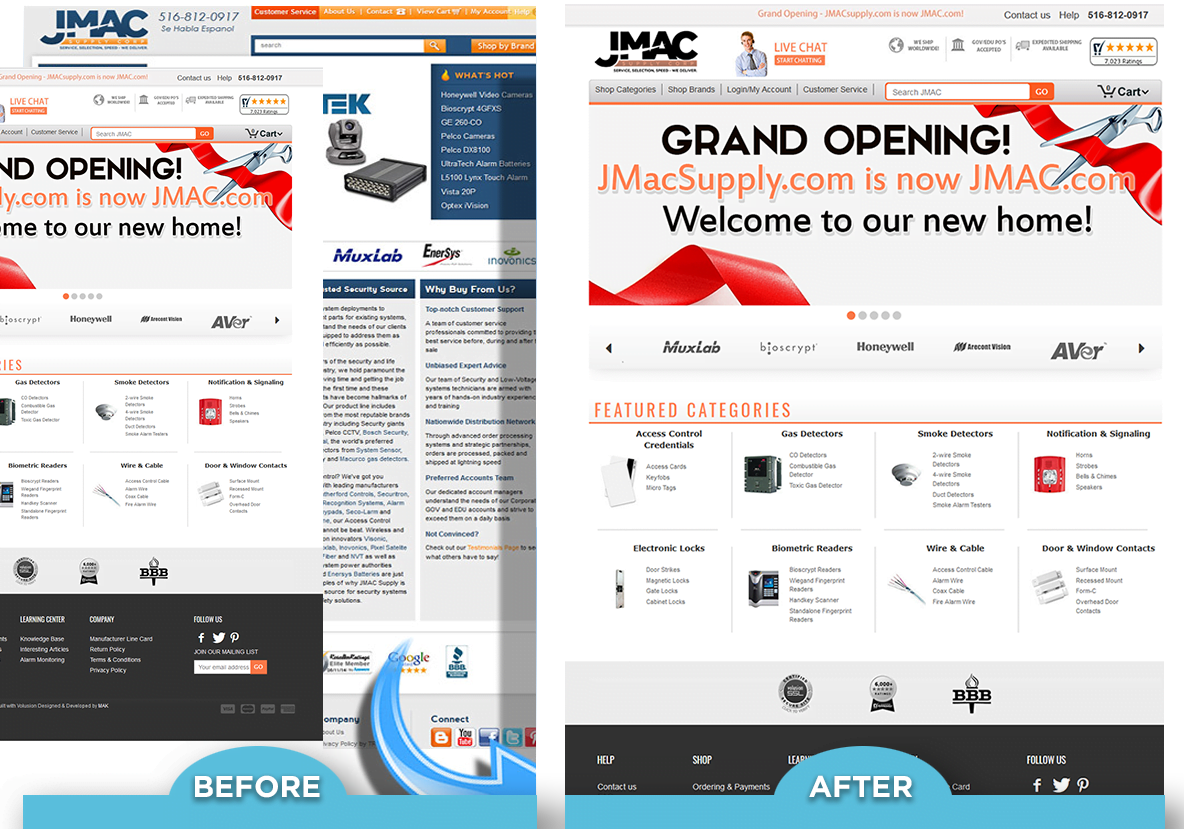 JMAC
After reviewing JMac.com requirements, we suggested that JMAC can achieve much of the needed functionality, without the maintenance headaches, on the Volusion platform. We completly re-design their site utilizing Resposnive Design and Volusion API to munipulate custom product display.

TodaysCloseout
When Sam from TodaysCloseout reached out to us, his site was on Magento. Sam felt frustrated with the time, money and effort Magento took to maintain and Sam wanted to see if there was another solution available. We took a look at TodaysCloseout.com requirements list and found that everything they need could be done more simply, and with less operating cost, on Volusion. We maintained the branding elements from the previous design but modernized every element in order to create a design with a long longevity.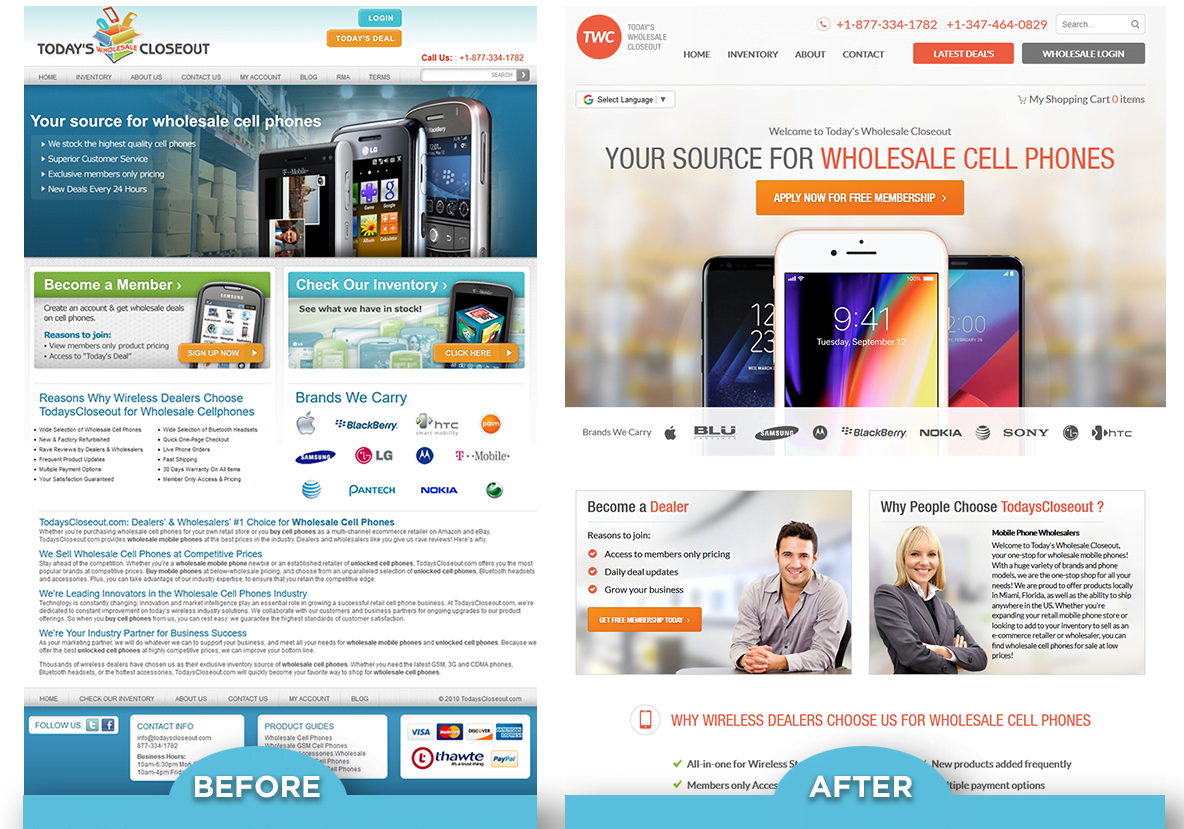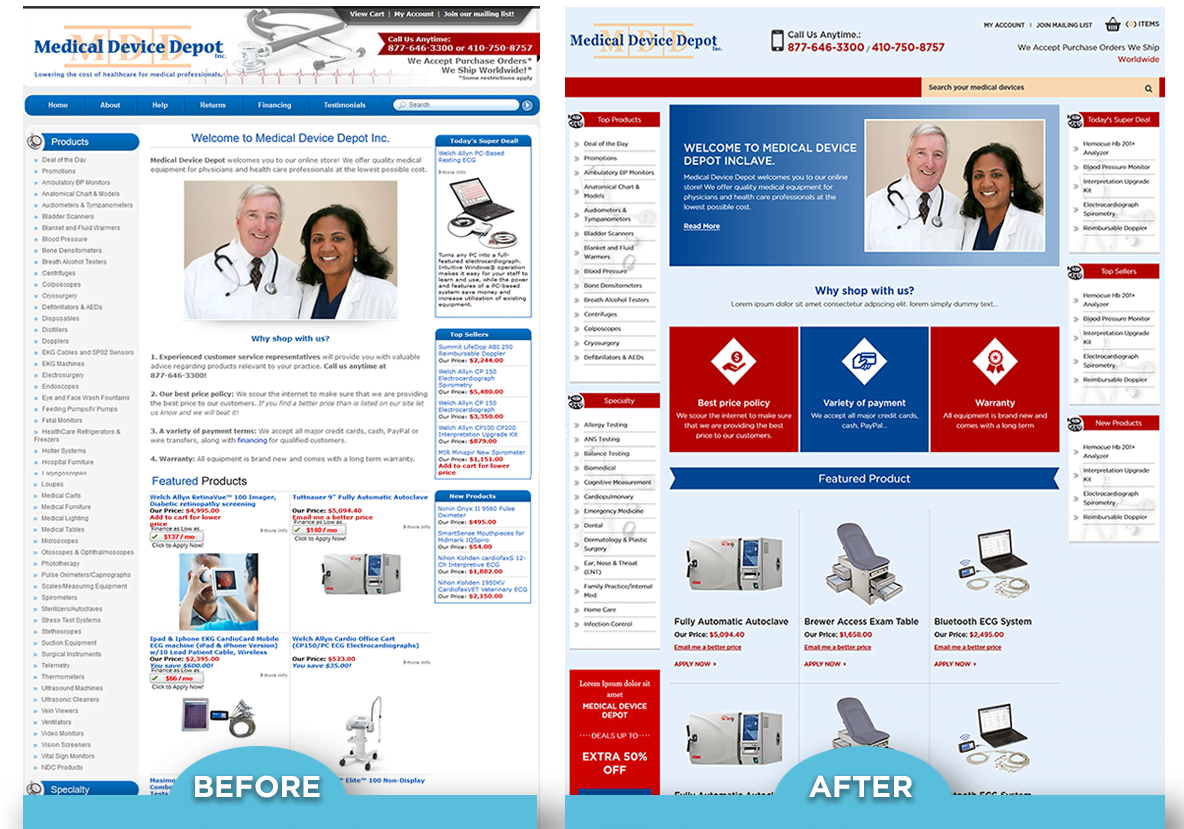 Medicaldevicedepot
Medical Device Depot, Inc. (MDD) was founded on a simple idea: to change the way healthcare professionals across the world purchase their medical equipment. Their knowledgeable sales and service representatives are fully trained to answer all of your questions about the products in our extensive catalog. Medical Device Depot is committed to providing you with a worry-free, pleasant experience.

Design: The original MedicalDeviceDepot website was not responsive or mobile friendly. MAK was tasked with the complete re-design of Medicaldevicedepot.com from an archaic as well as design view.
Start Your Project With Us
We'd love to hear from you