Volusion Web Design and Makeovers

MAK Digital Design is here to play as much of a role in your online business as you'd like: We can handle your volusion web design, custom development, SEO needs, marketing, design; virtually all ongoing work that you'd need. Consider us your best eCommerce asset and secret weapon — ready to go to battle with you and get the sales and conversions that you deserve!

When it comes to Website Makeover, Makdigitaldesign is one of your best choices. Why? Because we know what can impact your bottom line and make you happy in the future. User engagement, conversion rate, bounce rate and much more- leave all these fancy technical parts on our shoulders.
The purpose of a website design is to uphold and market your message, not to simply be a pretty picture. We think about two things where design is concerned: branding & conversions.
We build beautiful websites and sustainable brands. Our team specializes in website redesign and digital media strategy. Your customers want to know that they are doing business with a successful company. We make sure your online image lives up to that expectation. A web redesign can modernize your online brand, engage your audience and give you a leg up on your competition. industry and make a site that is not only beautiful, but was custom-designed to work for YOUR business; not the other way around.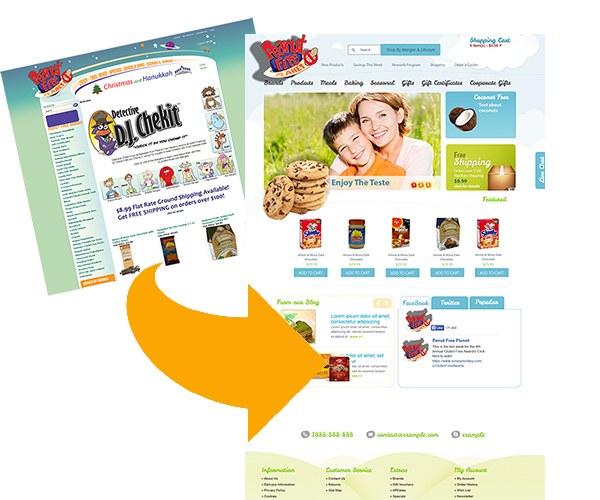 Get you up and running IN NO TIME

Why choose Volusion? Volusion provides you with the best eCommerce platforms available online, which allow extensive custom programming.
Where Volusion is best with software programs, Makdigitaldesign is best with Volusion.
We are the best when it comes to custom templates, themes, features and functions of all sizes, as well as tailoring Volusion to your specific business needs.
Migrating to Volusion?
Whether you've outgrown your current platform, are dissatisfied with customer service, or need more control over your online business, it's time for you to take the next step.
Makdigitaldesign's Experts are happy to assist you when it comes to switching to Volusion ecommerce Platform. We simply transfer and migrate your product data, code, and theme, SEO from your old platform. Do not worry, we do it fast and don't let you to get frustrated with the moving process.