BigCommerce Re-Design

Island Watch is a small, Long Island-based, family-owned, and operated business that provides 100% authentic novel and unique watches. Although their products are high quality, they have been running their online store on an old, outdated platform, with a site that was not very appealing to the eyes. That is why we at MAK Digital have completely redesigned their site, as well as migrated Island Watch to the more modern BigCommerce platform.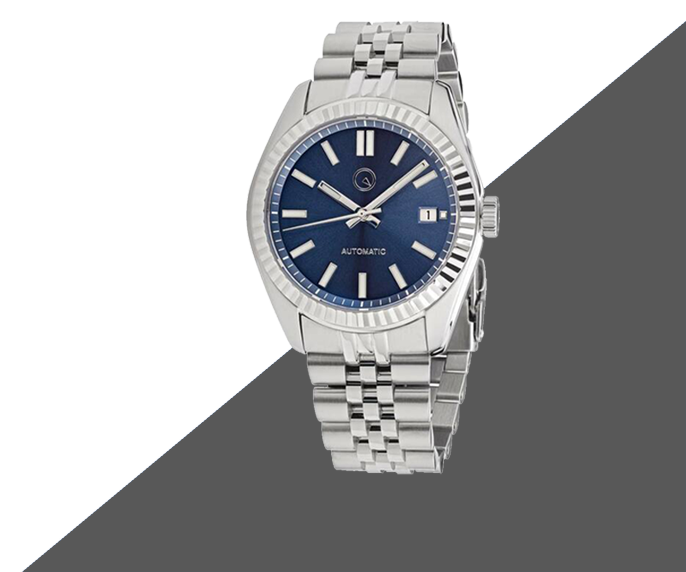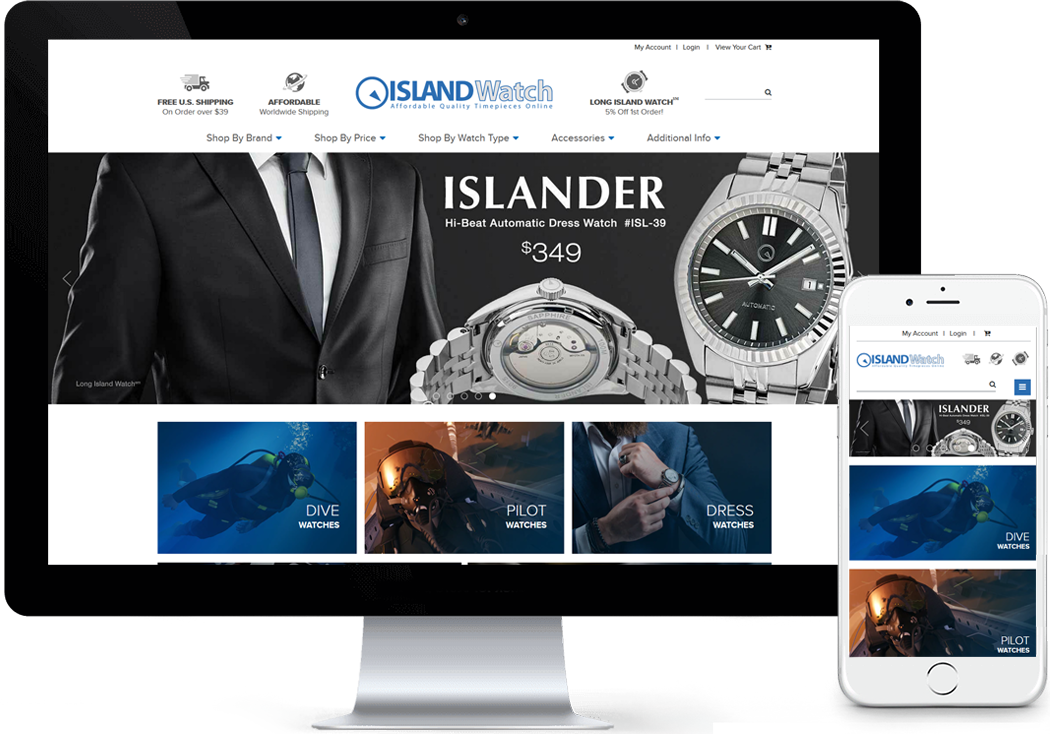 Project Details
Before Island Watch began their redesign project with MAK Digital Design, they were working with an outdated design that was cluttered, and frustrating to navigate. What they desperately needed was a more streamlined and modern design, with great visuals related to their brand and products.
MAK Digital Design started from square one, creating a brand-new website from scratch in order to bring Island Watch's appearance and functionality up to date. As a part of this, we completely redesigned their homepage, adding high-quality images for each respective category, as well as hover over effects for a more modern feel. On top of this, there is now a Featured Brands section highlighting Island Watch's personal recommendations, as well as a section for Trending Watches, where you can see what other shoppers are buying.
In addition to their homepage, MAK Digital Design also customized and updated Island Watch's category pages, product pages, and their informational pages, including, but not limited to, "About Us", and "Frequently Asked Questions".
Their new, completed website gives customers a trustworthy and credible feel, while simultaneously optimizing the user's experience. The shopping experience has become a lot more streamlined, and the design more aesthetically appealing.
Responsive Design
In addition to Island Watch's redesign, they needed significant improvement to their mobile usability. On their old website, everything felt cramped together, and unorganized on mobile devices and tablets. With the prevalence of mobile users in E-Commerce today, responsive design was a major implementation that Island Watch needed on their site. We at MAK Digital Design tackled this problem head-on, making sure that everything translated beautifully from desktop, to tablet, to mobile device.
As you can see from the current site, we added breathability where it was desperately needed, without cutting any corners. The banner now fits snugly, whilst each respective category is no longer cramped together, giving the high-quality images the screen-space they need to make an impact.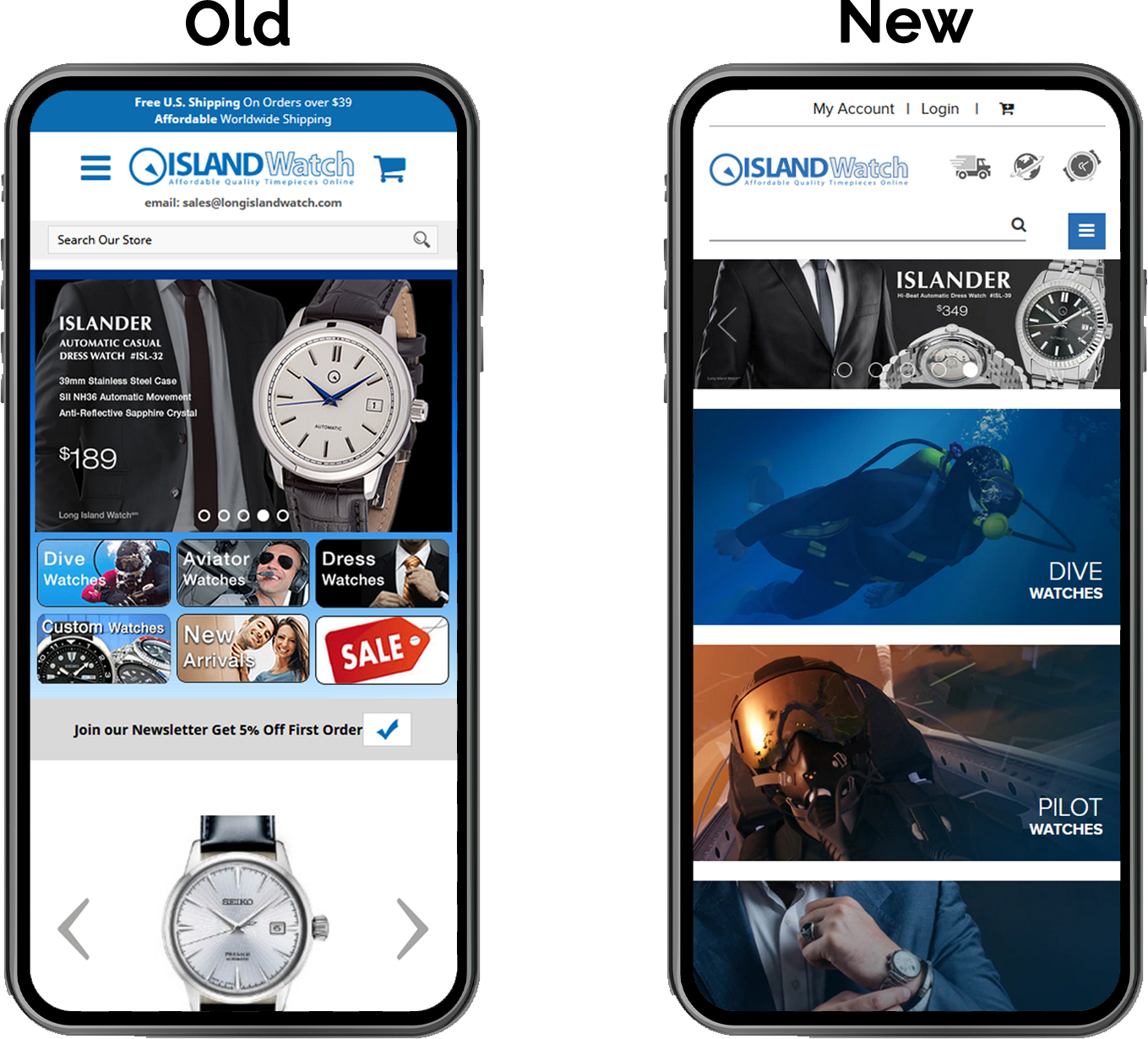 Start Your Project With Us
We'd love to hear from you