BigCommerce Store Migration and Redesign

ByourBed has been servicing all your bedding needs for quite some time. Starting their ecommerce journey on Volusion ByourBed saw incredible growth through the platform, bringing their brand to the forefront of online bedding sales. Eventually they decided it was time to upgrade and once again contacted MAK to help usher in a new-era of ByourBed. When presented with all of the possible upgrades the decision came down to invest in a Headless build through the BigCommerce platform.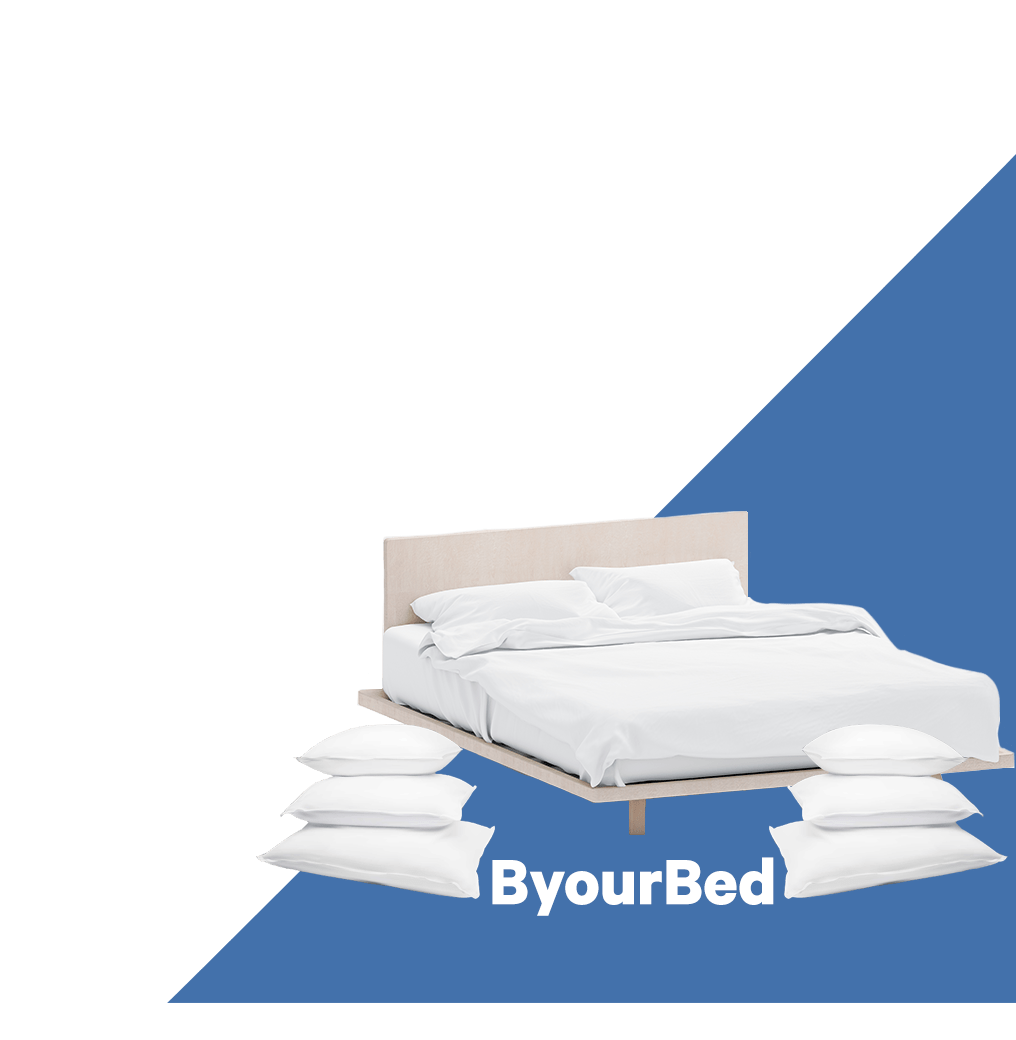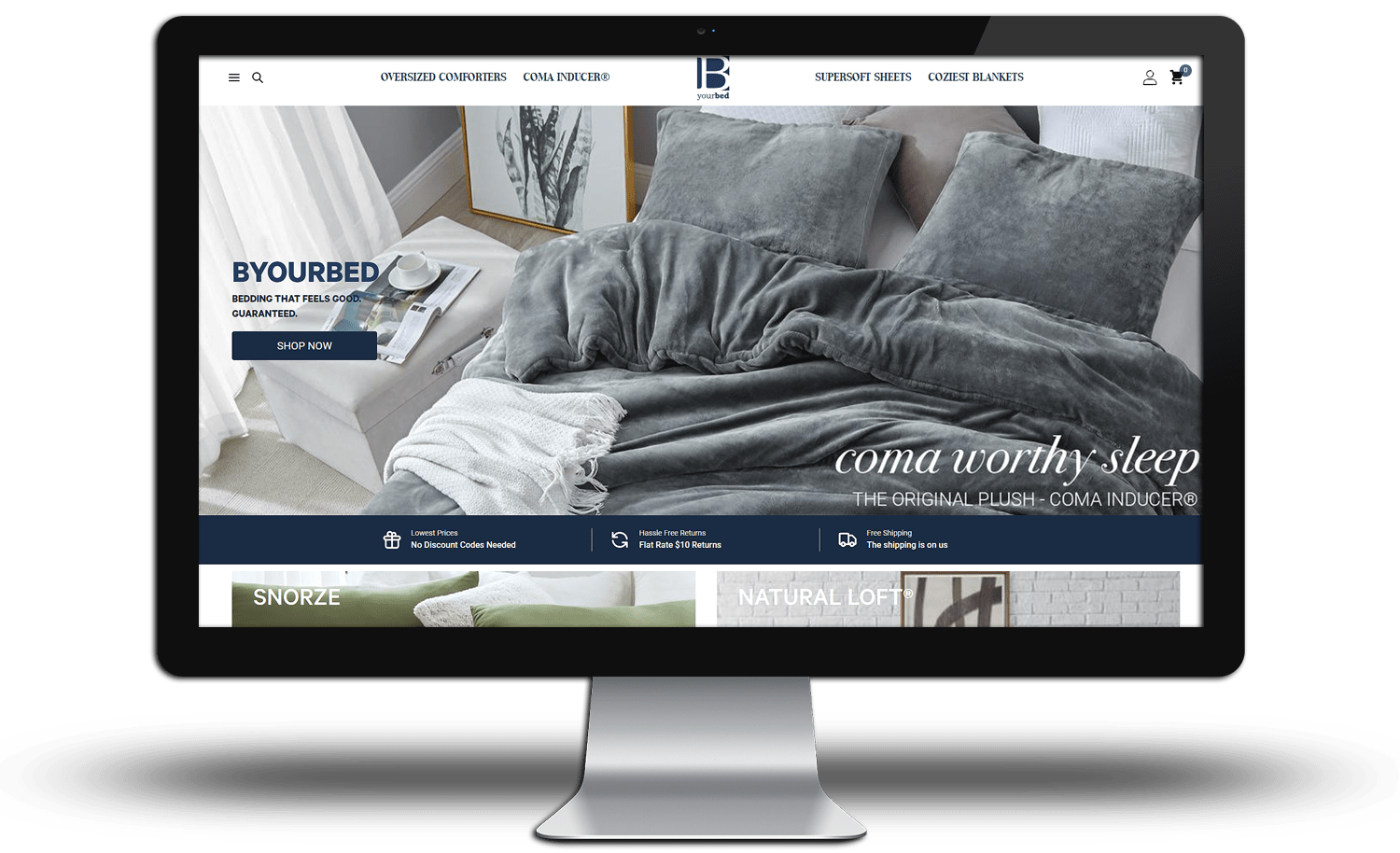 Project Details
The project will consist of a migration and complete redesign of the website from the Volusion platform to the BigCommerce platform. The project will mainly be focused on building the Headless architecture that the site will run off of, allowing for improved load times, easier management of cite CMS and functions, and more flexibility when coding.
xxxxxxxxxxxxxxxxx
Redesign
The Homepage, Category Pages, and Product Pages will all be a focus during the redesign. The homepage required a larger focus on featuring key products for ByourBed to sell, the layout was chosen to give it more modern appearance over the old version. The category pages now display products and subcategories in a more optimized manner and highlights special collections to draw in customers. The product pages have been condensed to offer immediately important information with all other info available at the click of the mouse. We needed to de-clutter these pages so customers would be more focused on purchasing and not trying to figure out where all the relevant information they want is. Overall, the site was given an updated style to give it a more professional appearance and bring a solidified brand image across all pages.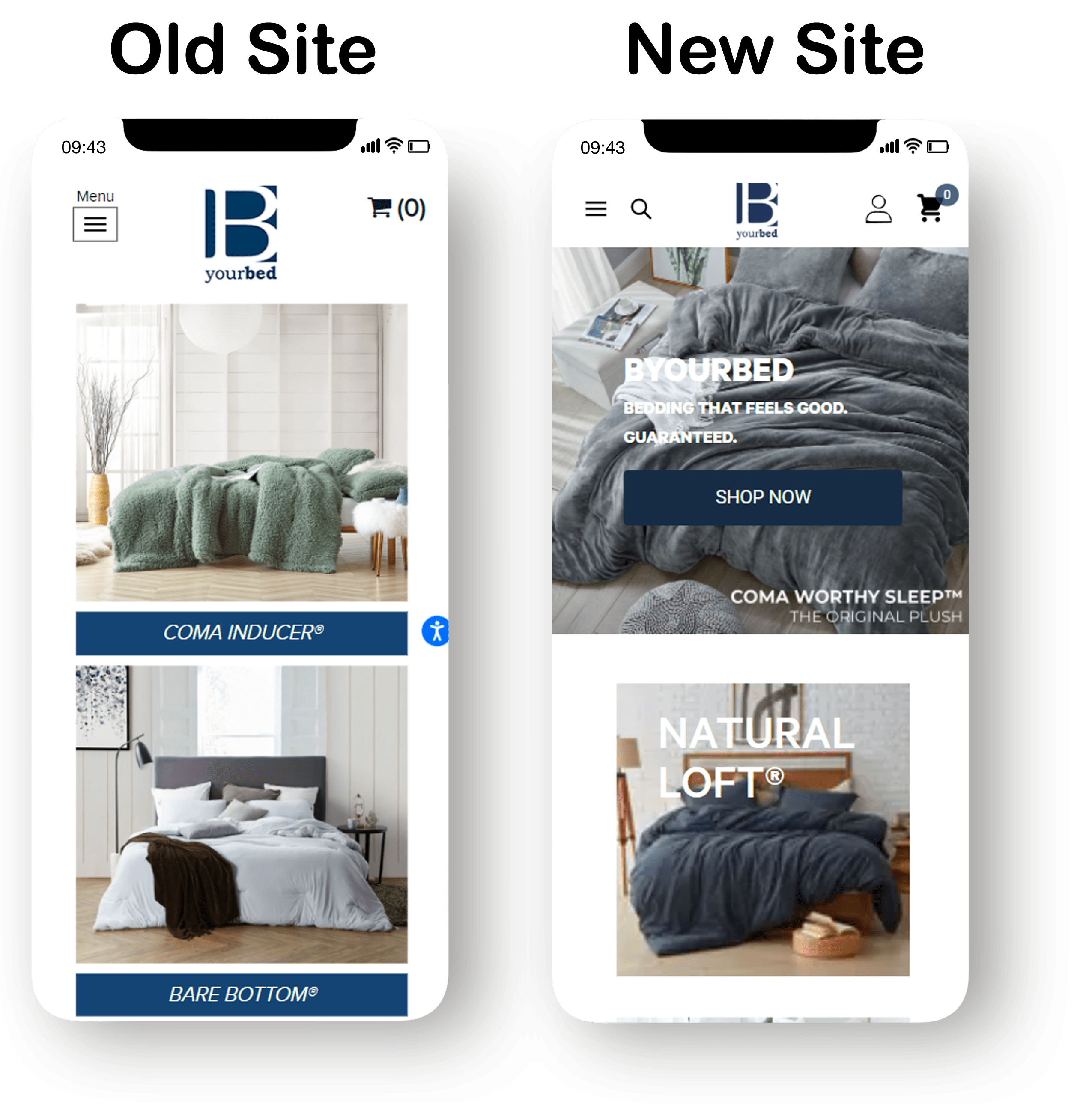 Anichini.com
Before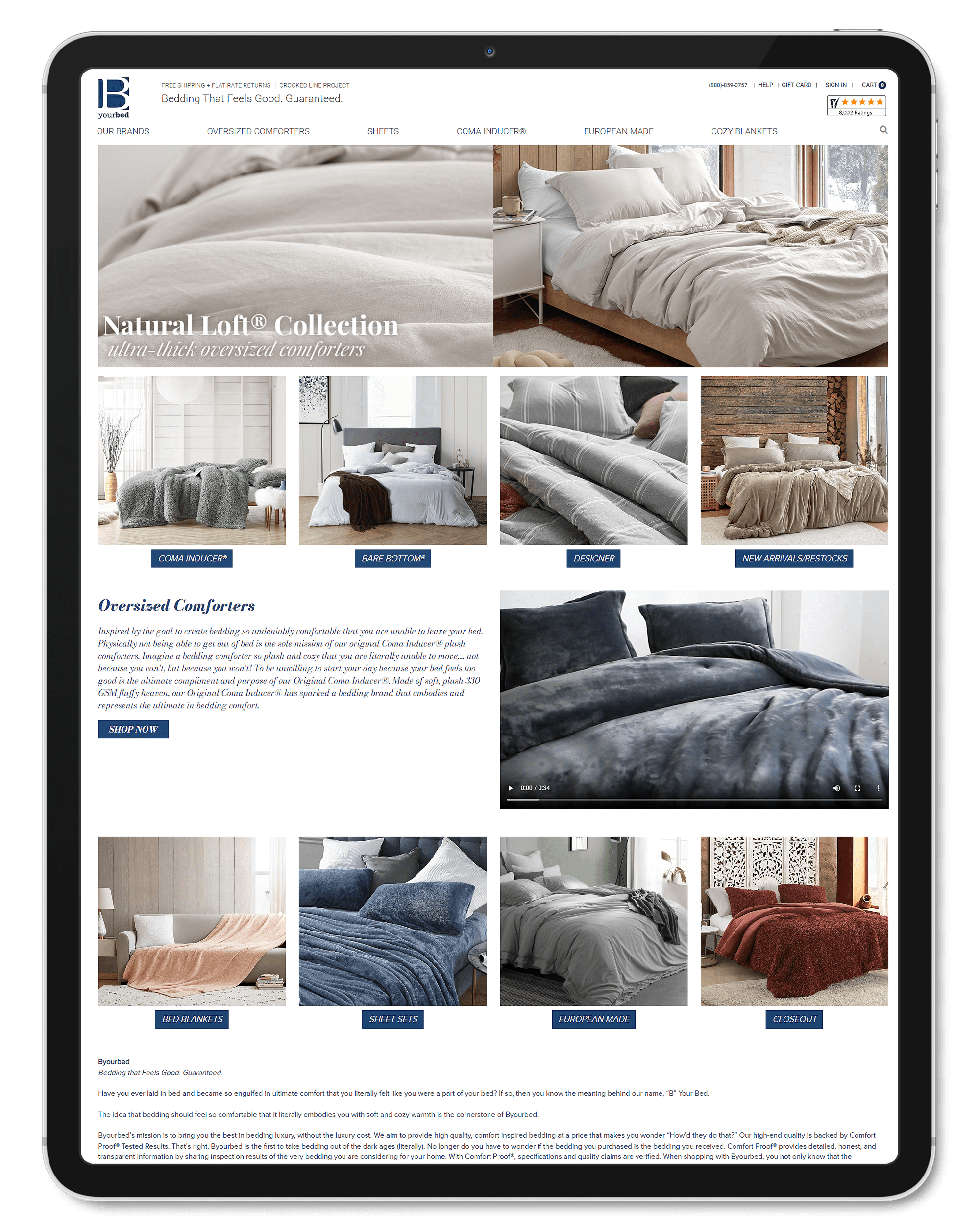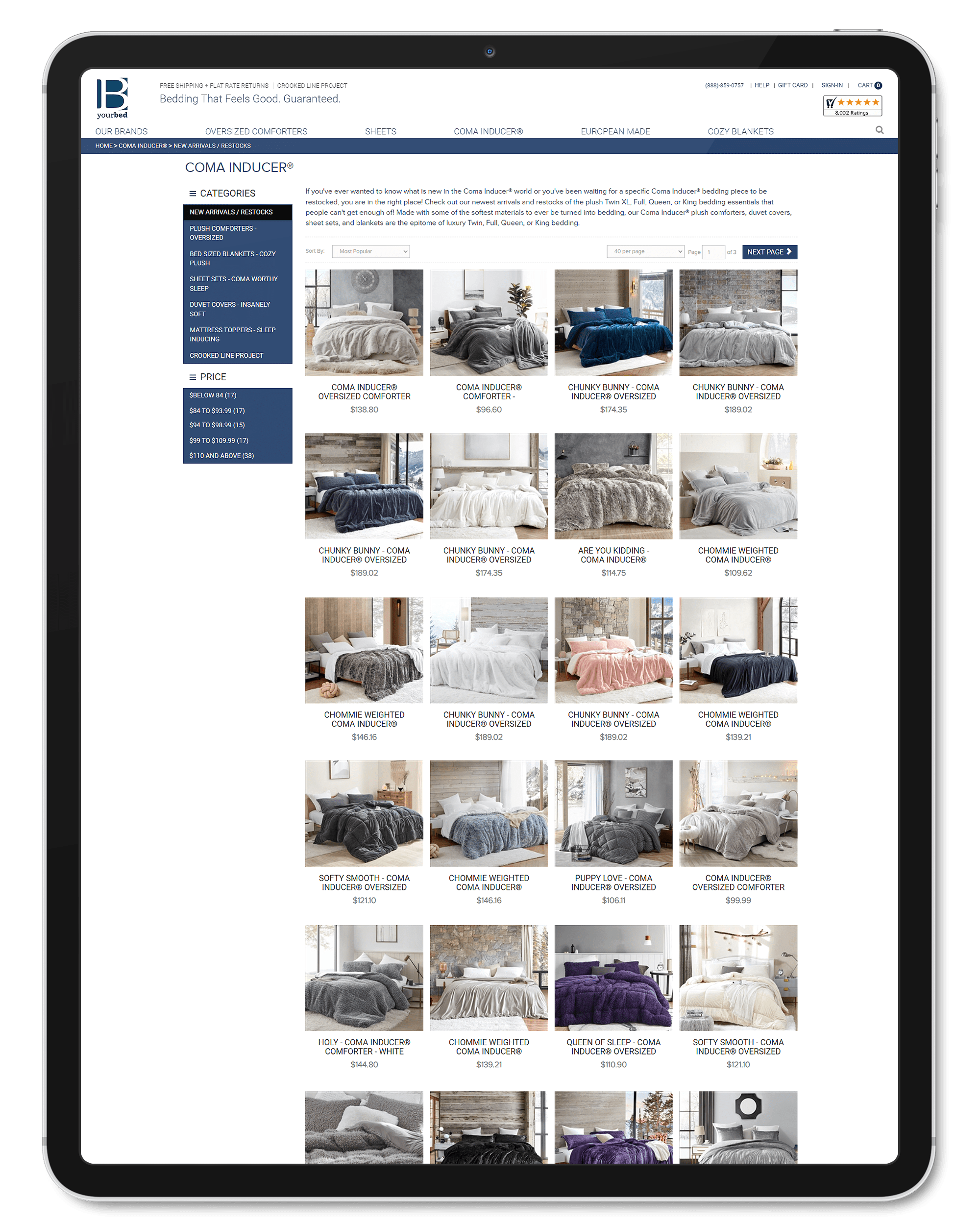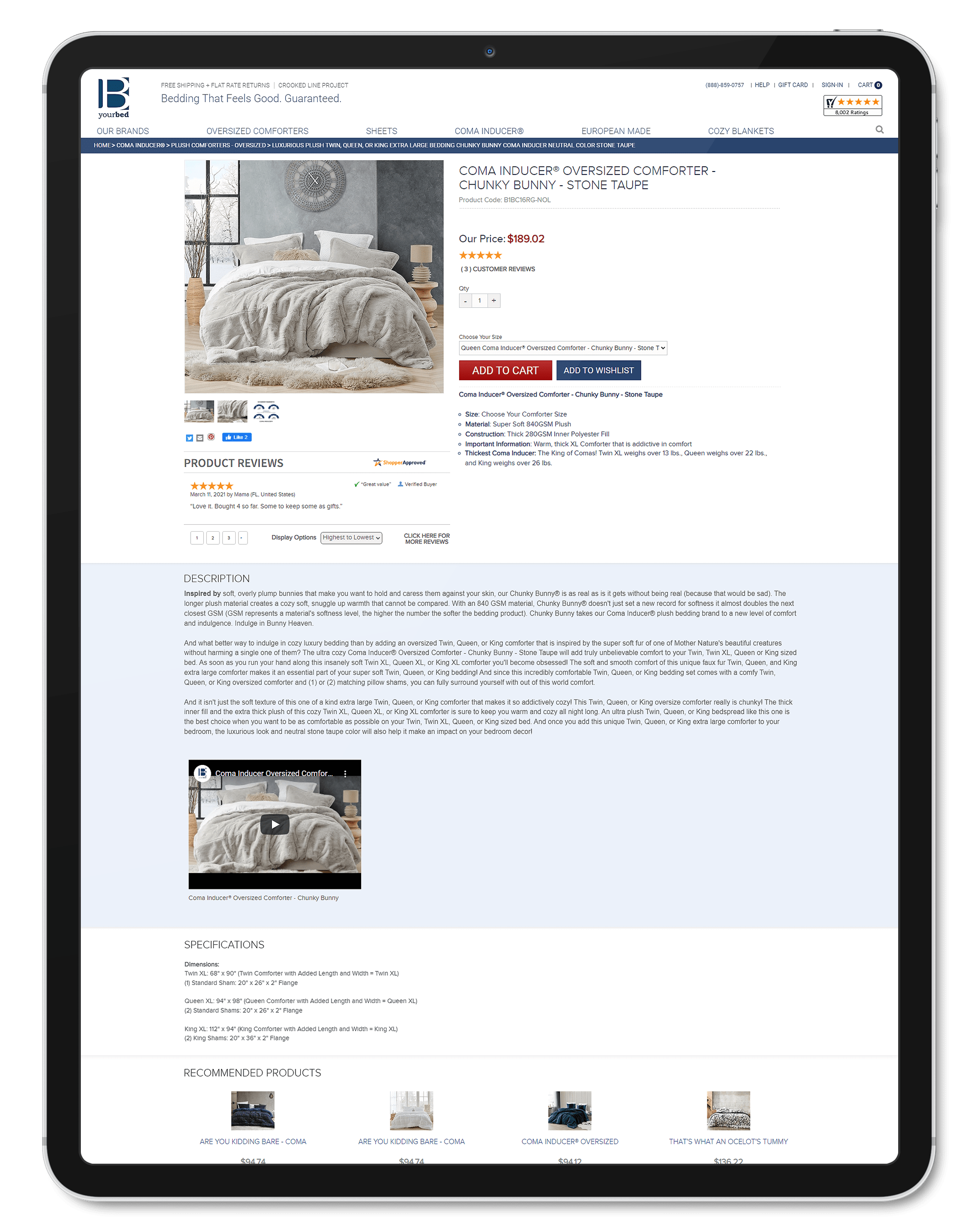 After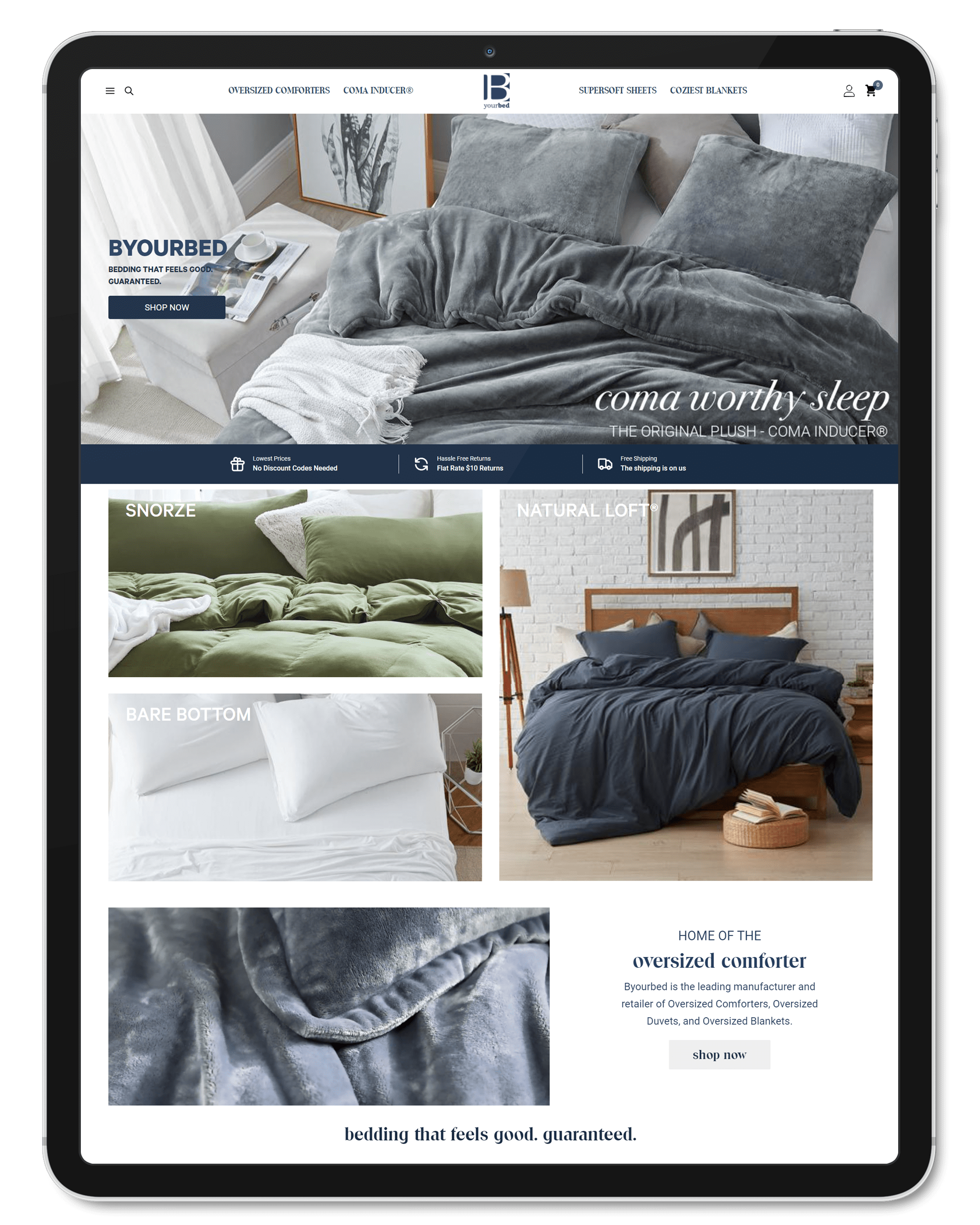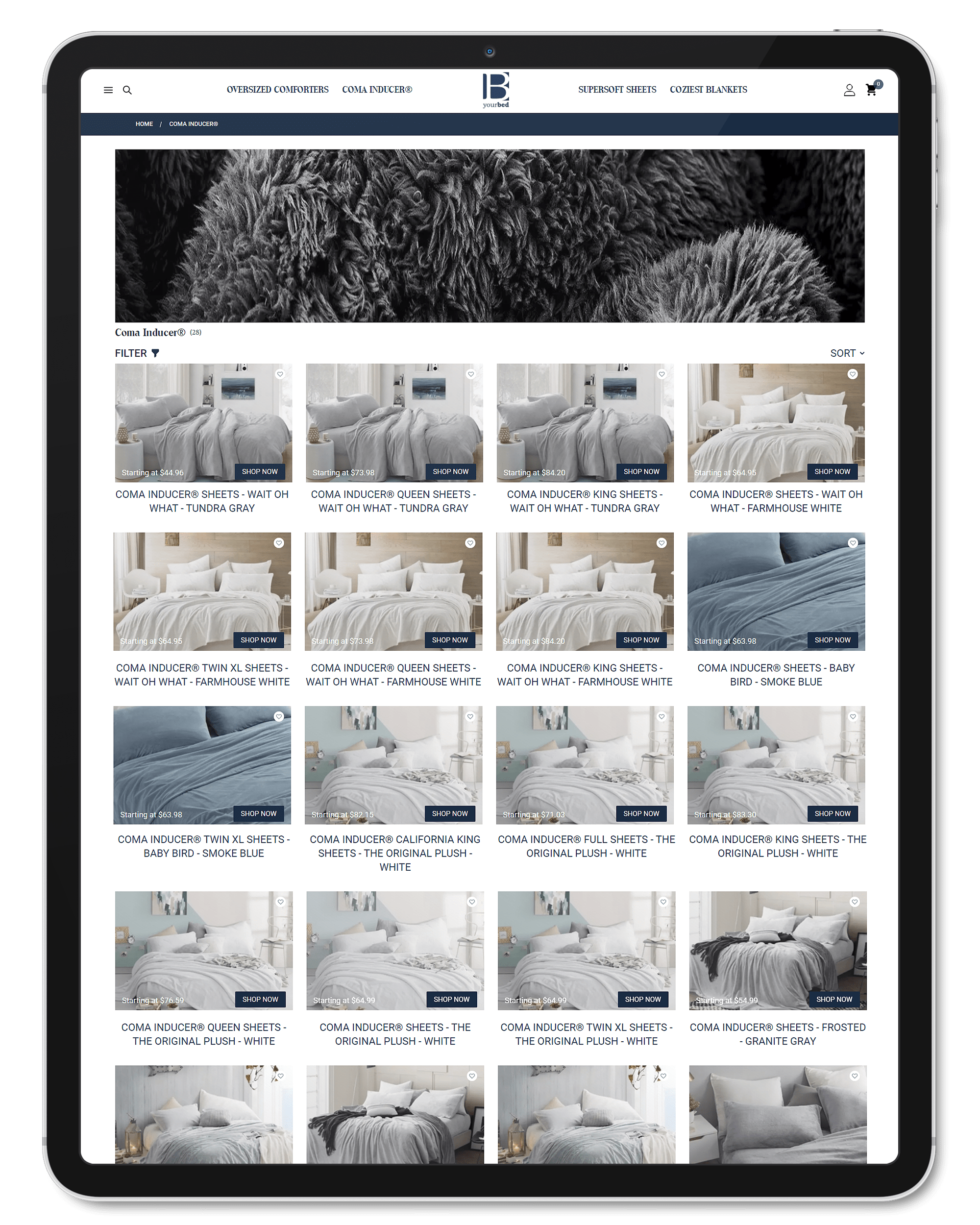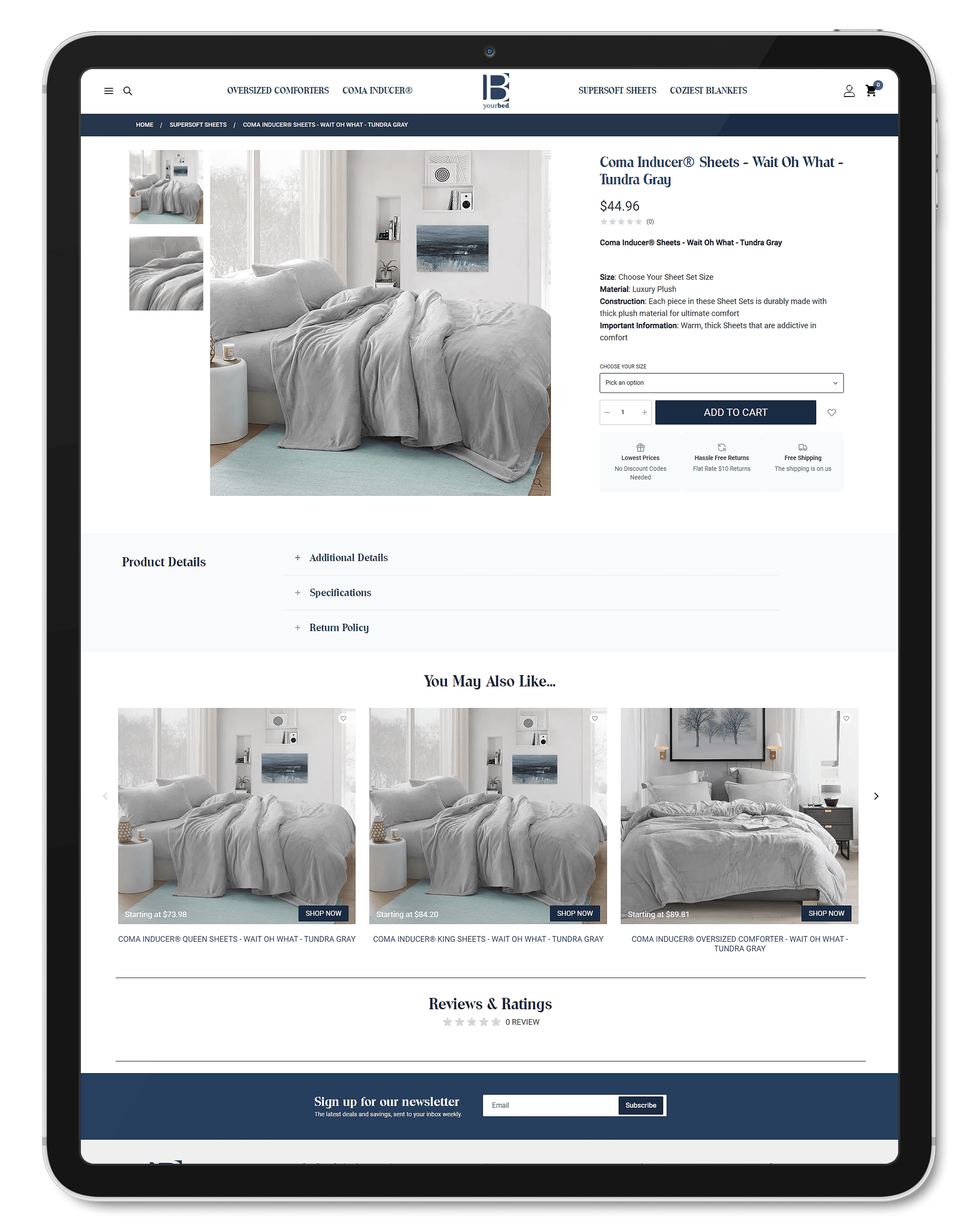 Start Your Project With Us
We'd love to hear from you