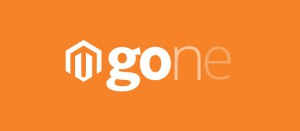 What will happen when Magento Go closes down on February 1, 2015? For the 3,000 live stores that are currently using the platform, there are a few different options. You can go with Magento's partner, Big Commerce and take advantage of their 'free migration' and up to $900 in free and discounted support services.
Before you stress about all the money and time you've put into your website, there are a few benefits to migrating and relaunching your site!
– Your business will not be affected during the holiday season as the migrating can be postponed until after the busy season. Transfers can happen during a more quieter January month.
– If there were any mistakes during the first go around, you will have an opportunity to change it and make it better, the second time around.

– If you have the money to go the Community or Enterprise route, Magento will offer customer support.
– You can export your product and customer database and import it onto the new e-commerce platform.
– If you didn't initially have a responsive store, you can now plan for a new store that is mobile responsive and optimize.
– There are plenty of options other than using Magento's partner, Big Commerce. Look into Lemonstand, Shopify and more!
[go_portfolio id="flex3″ margin_bottom="50px"]