BigCommerce Store Migration and Redesign

Anichini, founded in 1981 has been dedicated to the preservation of tradition and handcrafts in textiles. Carrying only the finest materials and products Anichini has carved itself out nice share of the high-end textile market over the years. Unfortunately over the years Anichini found their current Ecommerce platform could no longer serve all their needs and desires, it was time for a switch. When proposed with all of the possible platforms to jump to Anichini chose the BigCommerce platform to host their new Ecommerce website.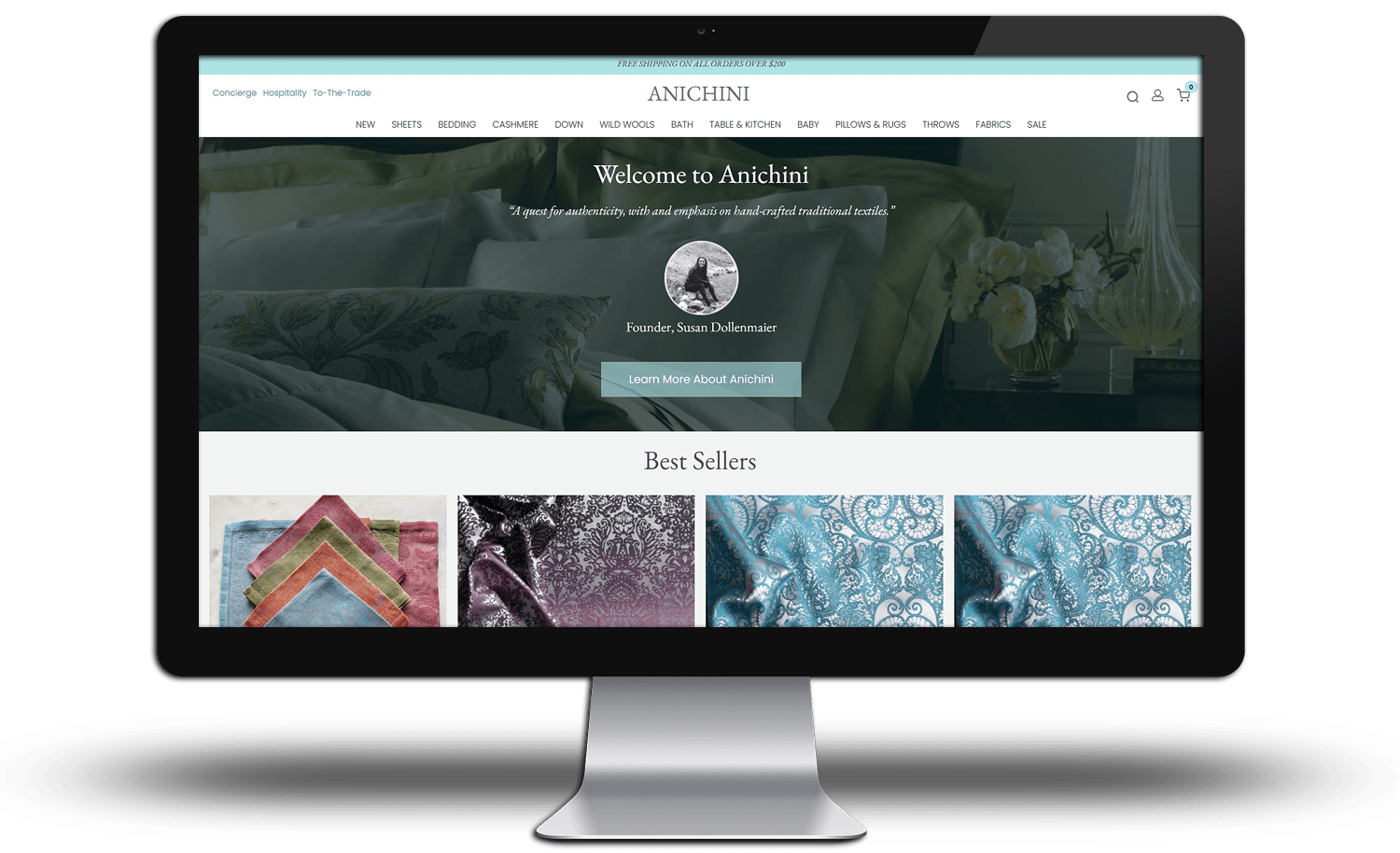 Project Details
MAK Digital was brought into this project to accomplish a complete migration and redesign of the Anichini website onto the BigCommerce platform. Much of the style in the design will remain with a larger focus on improving and optimizing the layout of the website. Ecommerce is focused around keeping the attention of your customers, it's MAK's job to create a unique engaging customer experience for Anichini. The entire website will also be optimized for peak search engine results (SEO).
Redesign
To accomplish the goals for the redesign the Homepage, Category Pages, and Product Pages were all optimized for a more fluid experience. The Homepage now contains more relevant information and featured products to help draw in customers. Category Pages were optimized to highlight key collections and categories. Key products details and options are now featured in an easy-to-read format, allowing customers to gather all the information they desire in a moment.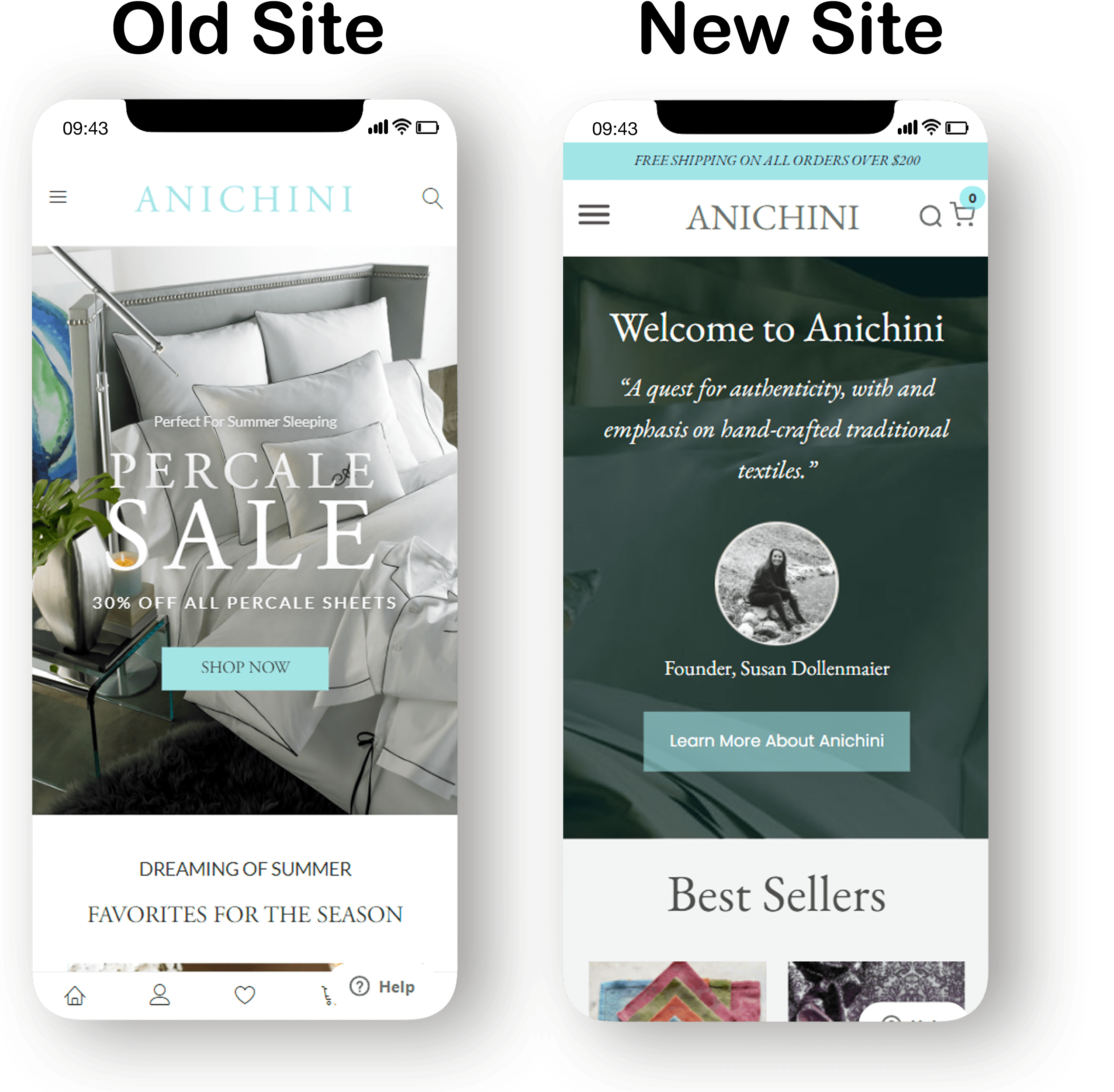 Anichini.com
Before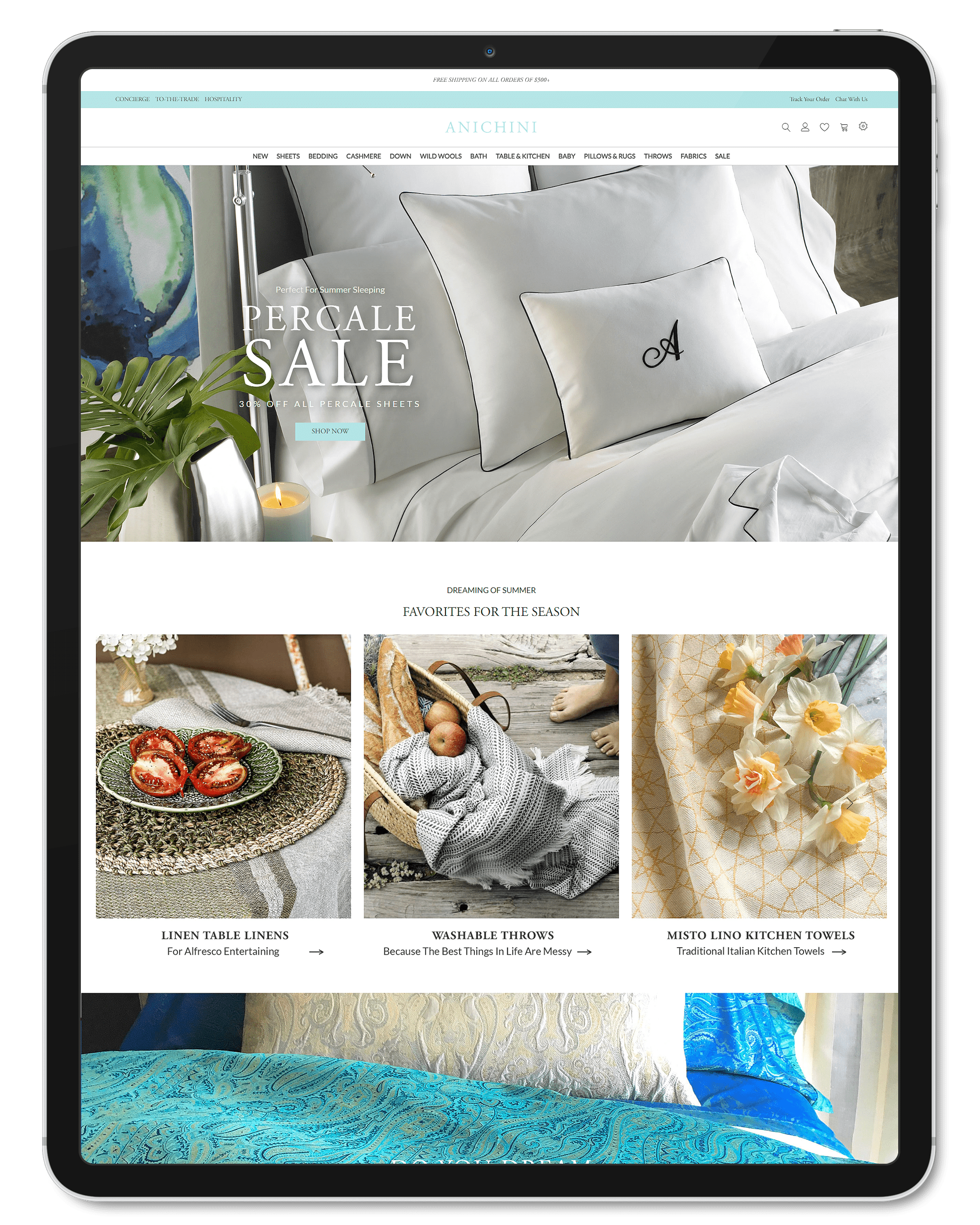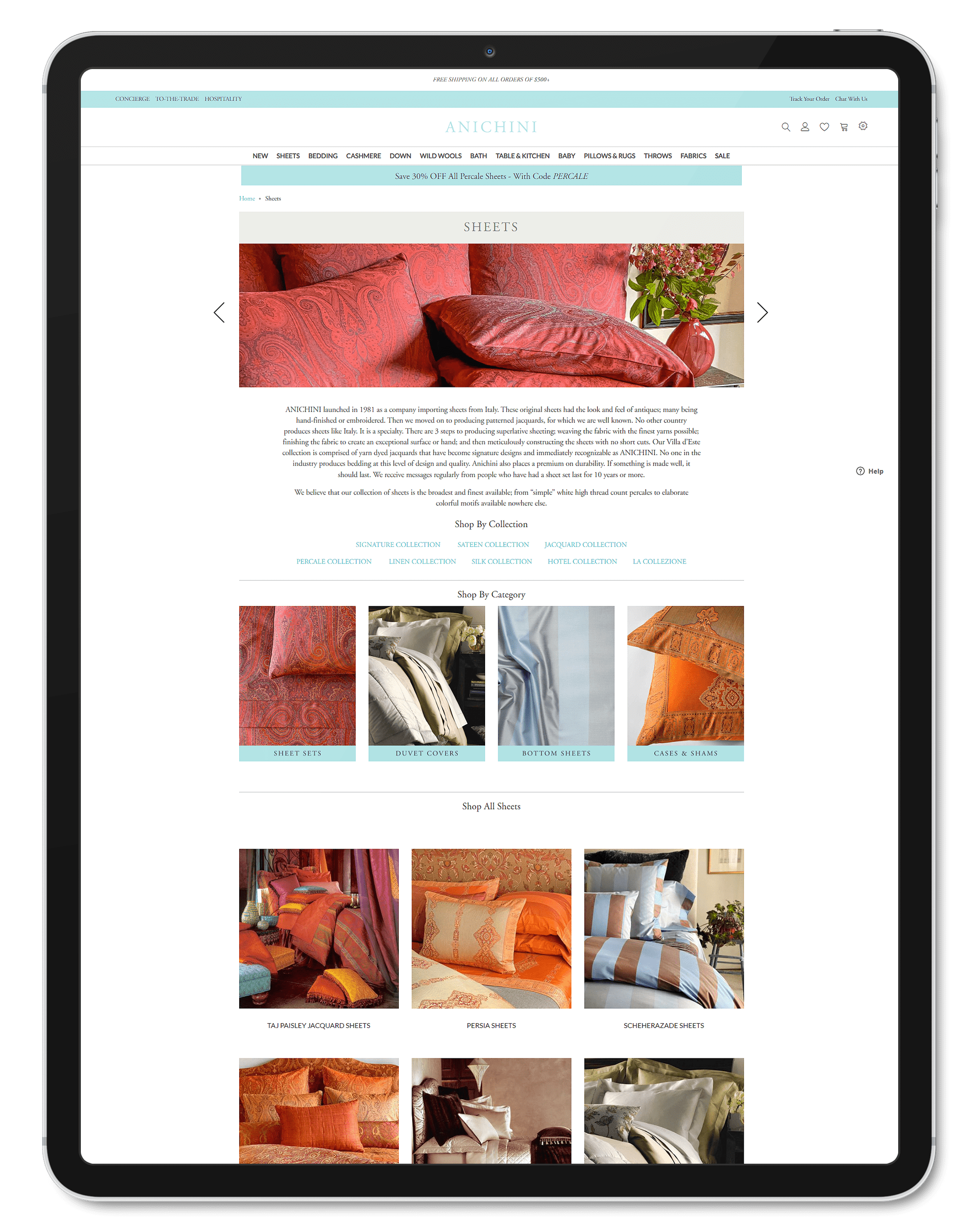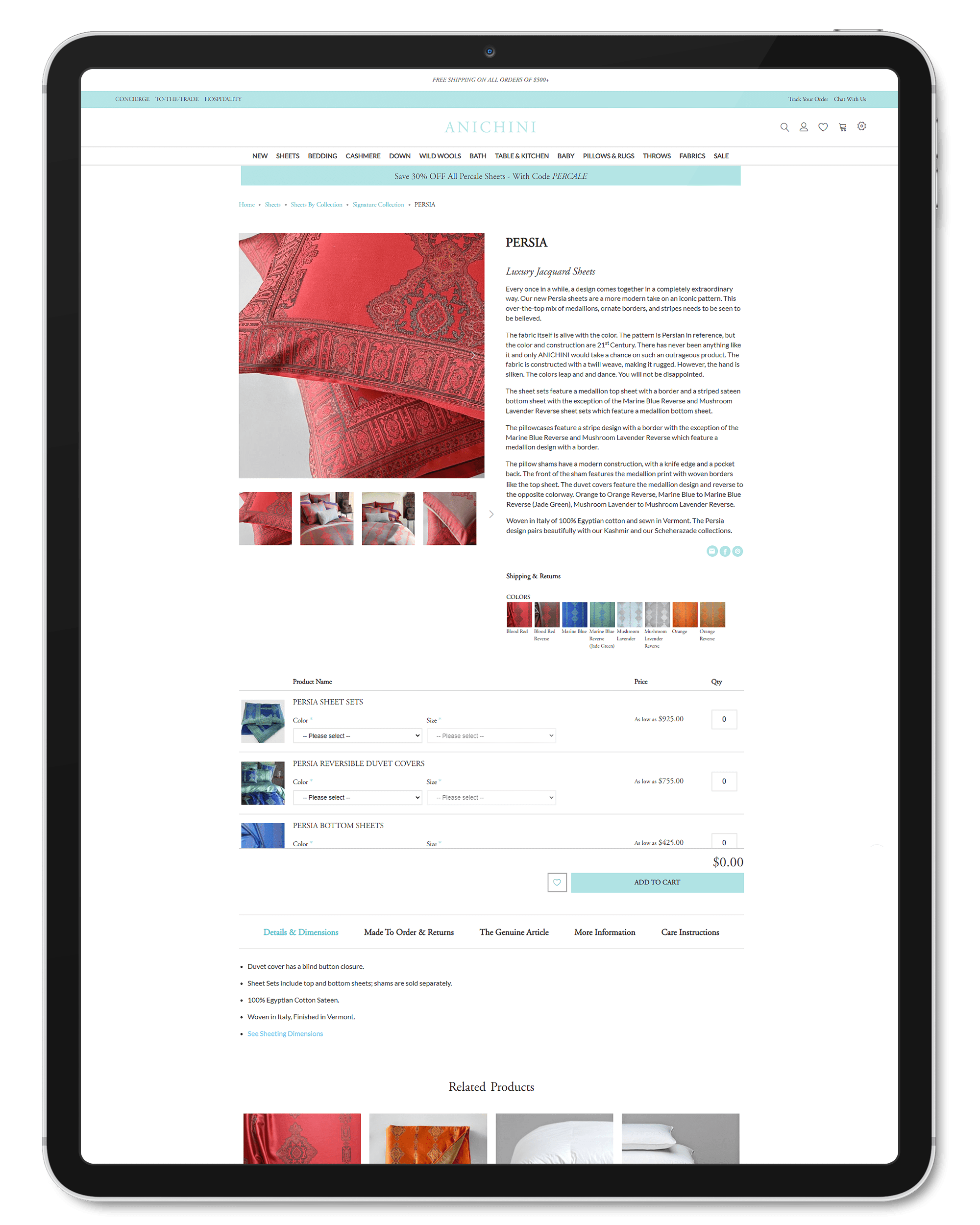 After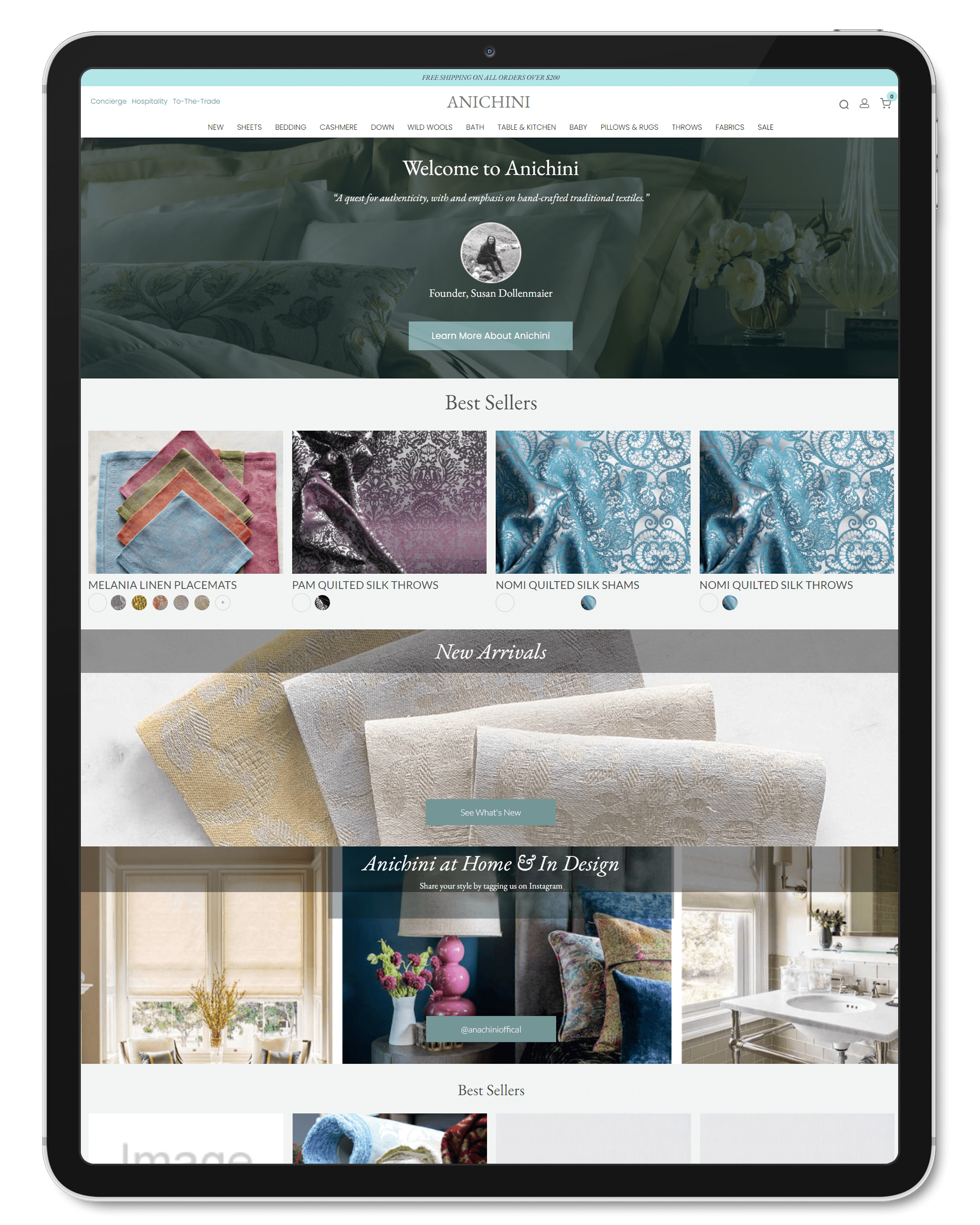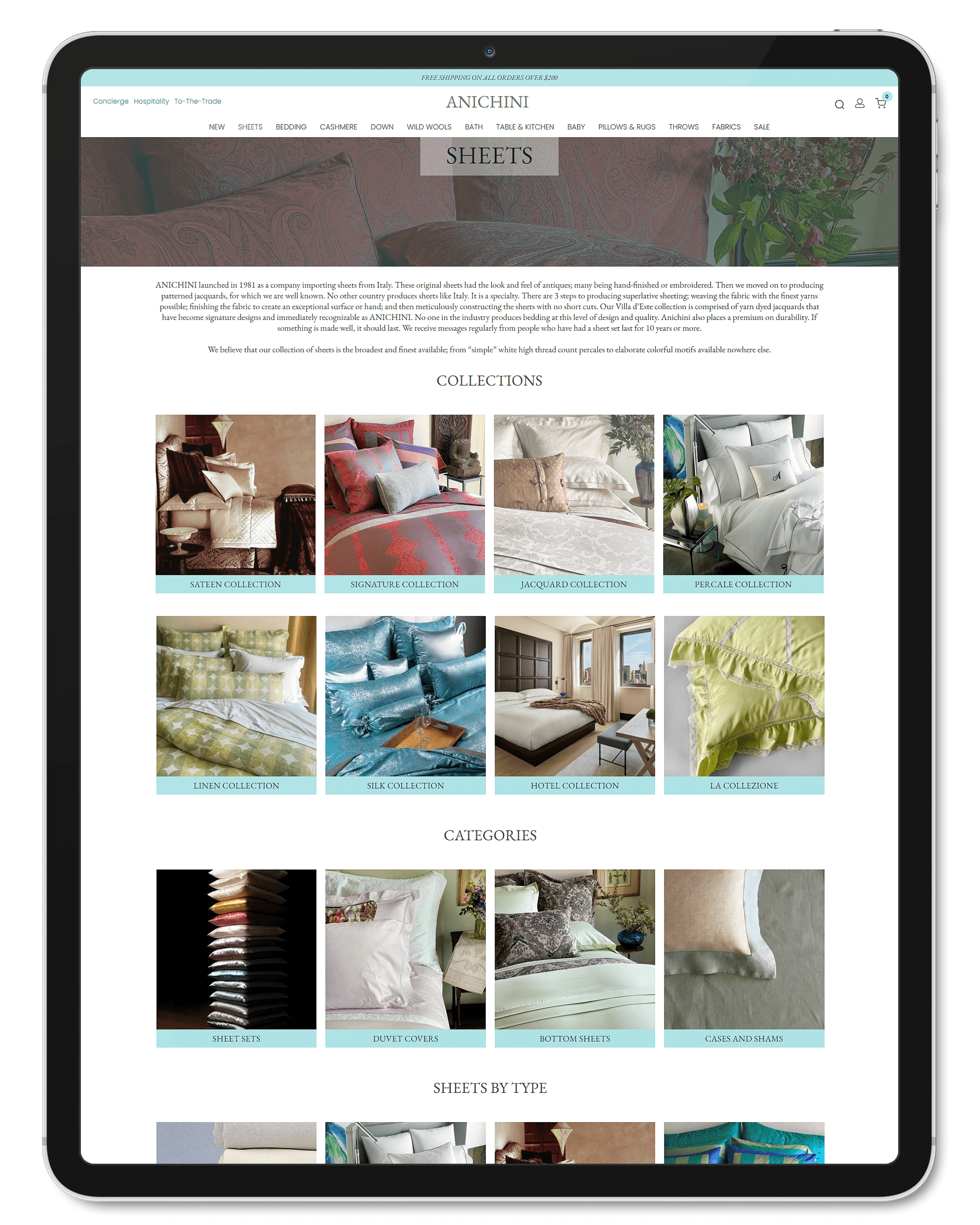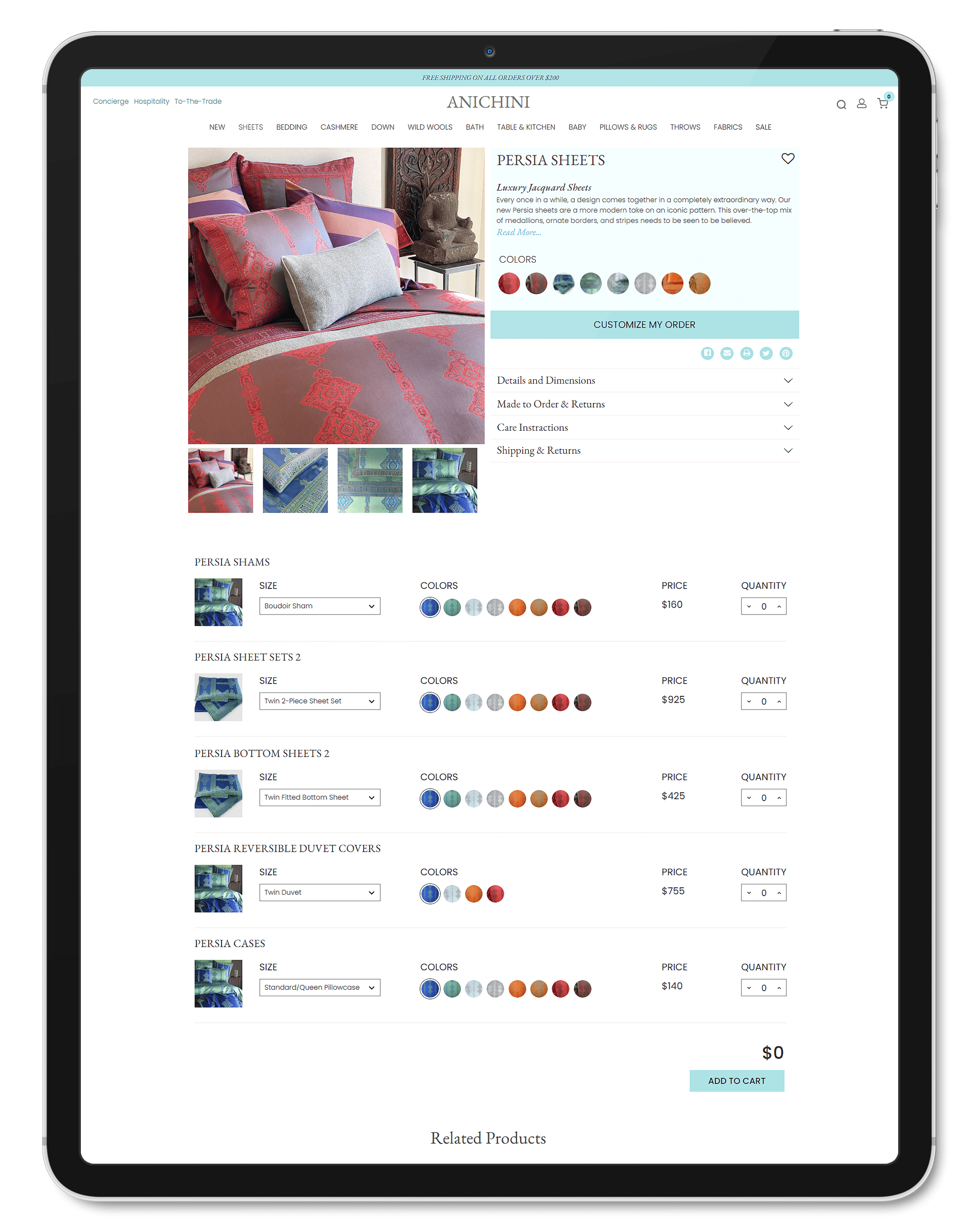 Start Your Project With Us
We'd love to hear from you